Pictures are common configuration objects. They are used to include images in applied solutions. Developers can add pictures to controls, forms, or templates, and even access them using 1C:Enterprise script tools.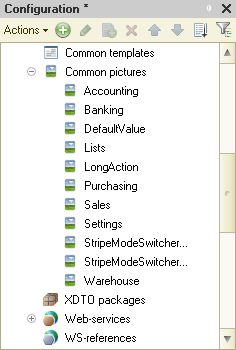 Designer provides tools for managing the picture library (adding or removing pictures).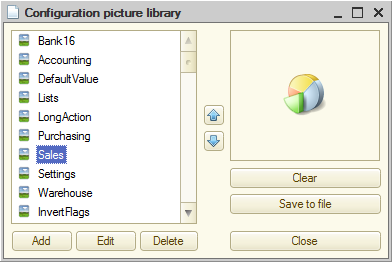 Transparent picture background is supported to ensure that pictures fit controls or forms well.

Designer includes a picture editor that you can use to create pictures or edit pictures available in the library.
Next page:
Property palette
See also: