The property palette is intended for editing configuration objects. It is a window that displays the set of object properties, both read-only and available for editing, the set of links to the forms related to the object, and so on.
The exact set of properties displayed in the property palette depends on the type of the configuration object being edited. All of the object properties are grouped into logical categories. You can expand or collapse groups by clicking the triangles next to the group titles.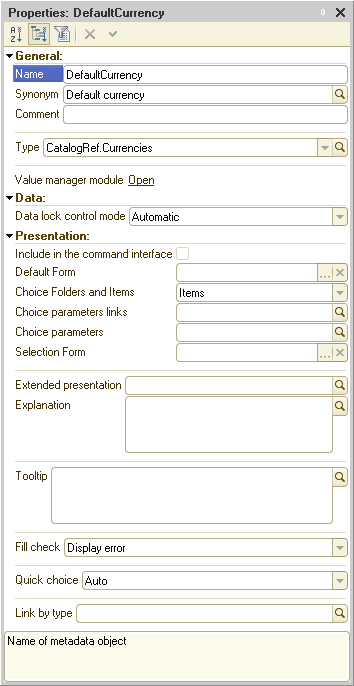 Developers can customize the property palette view. For example, they can have each property category displayed on a separate tab.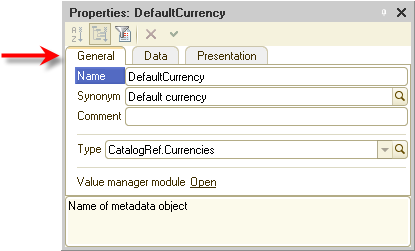 The property palette displays a tooltip for a property being edited.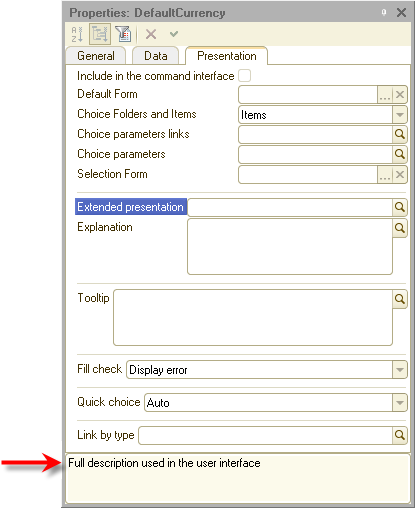 Property palette features

In the property palette, you can do the following:

edit configuration object properties;

sort configuration object properties alphabetically;

sort configuration object properties by category;

view important properties only.

Next page:
Saving and loading configurations
See also: