The help system is hypertext-based, just like webpages that refer to each other.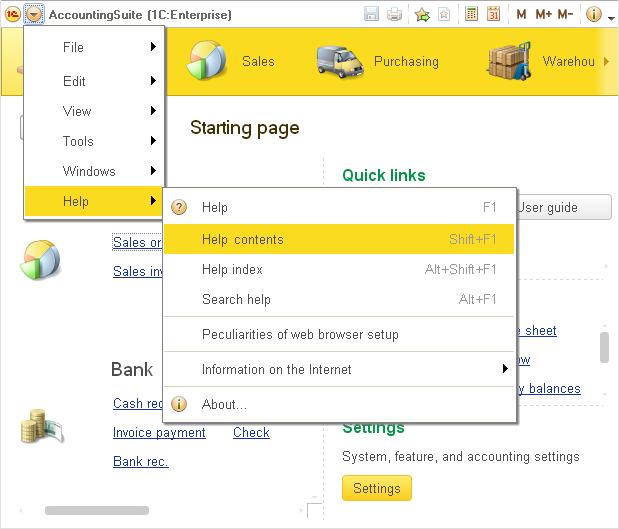 The configuration help is integrated with 1C:Enterprise platform help. This looks like a single global help system to end users.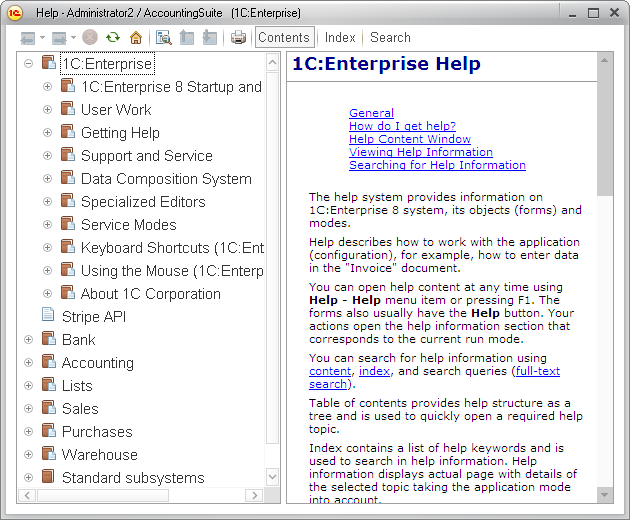 Applied solution developers are provided with tools for creating a fully functional help system in HTML format with rich formatting, tables, images, cross-references, and webpage references.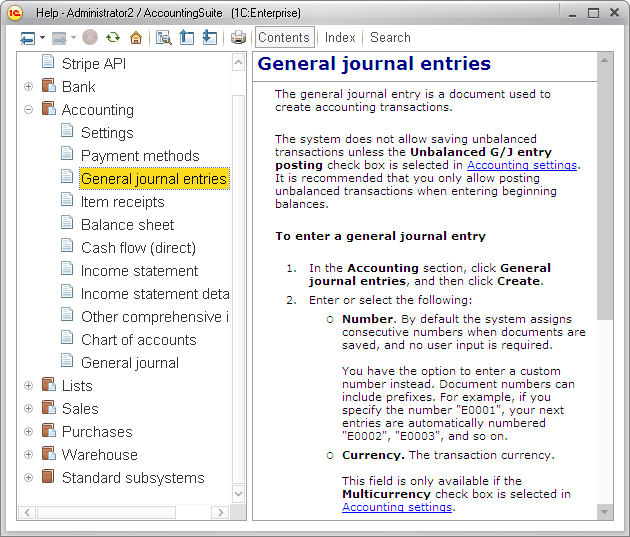 Next page:
History
See also: