Form customization is a standard interface feature. It is provided by the platform and available to all applied solution users. It is intended for changing form item positions and hiding specific form items.
For example, a Purchase order document can have the following default layout.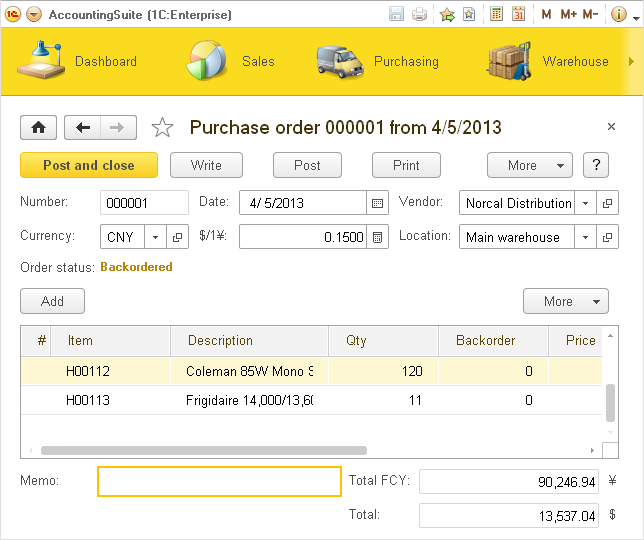 A user can change the positions of the Vendor and Location fields and remove the # table column.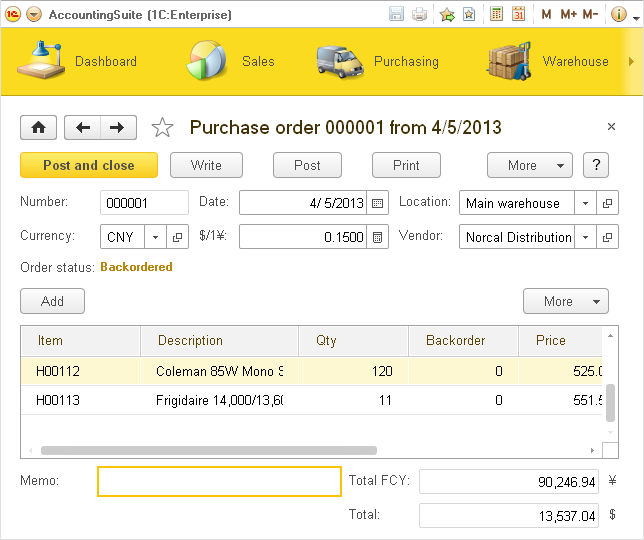 To customize a form, in 1C:Enterprise mode, click More and then click Change form.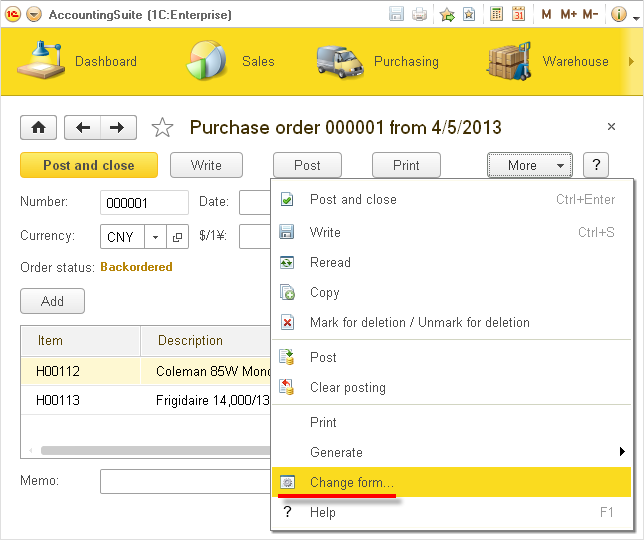 Form customization options include adding groups, hiding form items, moving items between groups, changing group positions, and more.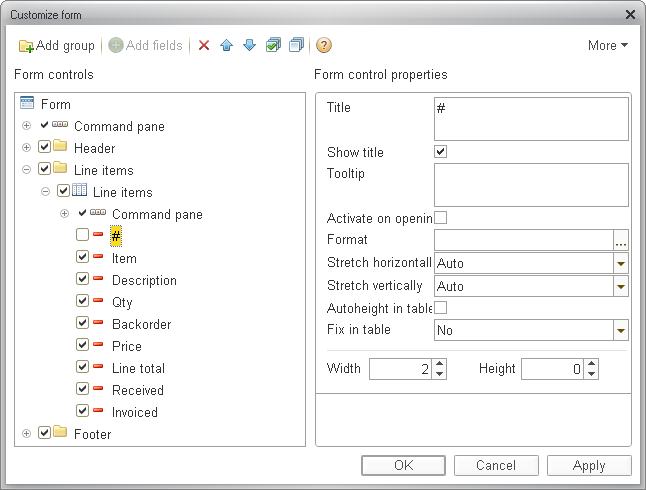 To revert to the default form layout, click More and then click Set standard settings.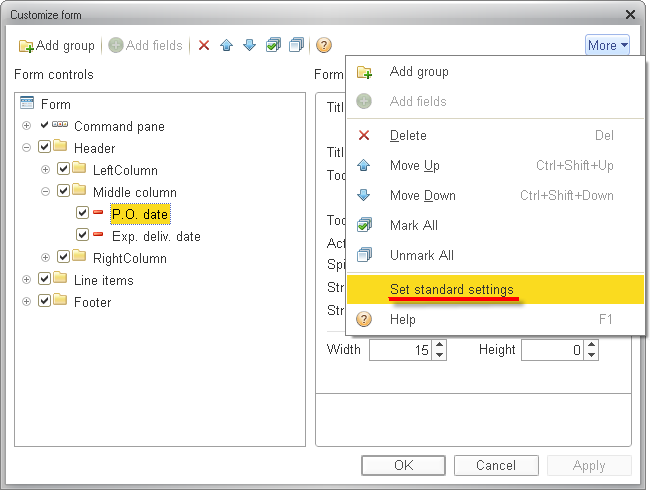 Next page:
Generation based on stored data
See also: