The home page is a standard application section that contains frequently used documents, reports, catalogs, and so on. Users start their work with the application from the home page.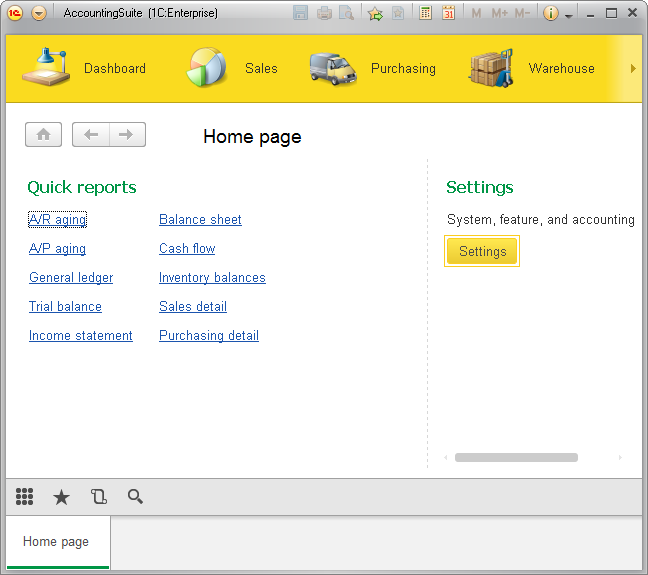 The home page serves as a user's "assistant". Users start their day in the office from "communicating" with the home page. The home page displays the latest news and answers to user questions, such as:

To do list
Hot topics
What's new?
Last-minute updates
The home page usually contains several forms. For example, it can contain the lists of sales documents, currency exchange rates, settlement payments, and so on. Users might have custom home page layouts. For example, the home pages of a sales manager and a salesperson might be very different.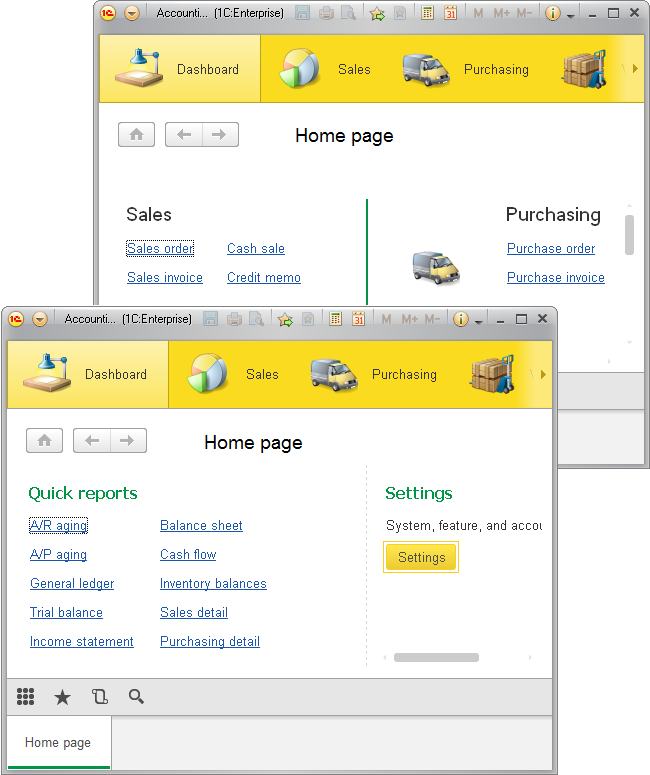 Home page templates are created during the configuration stage, as the developer specifies which home page forms are visible to each user role. In 1C:Enterprise mode, the platform generates the home page automatically and the set of home page forms is defined by the roles available to specific users.

Home page customization
Users can customize their home page layouts by adding or removing forms or changing their positions. For example, they can remove quick reports and settings and add a navigation form instead.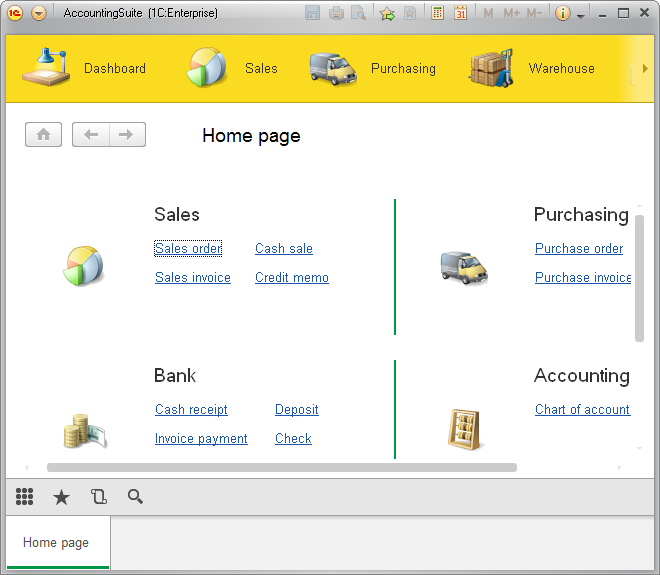 The application automatically saves custom home page layouts for each user. Learn more...
Editing the home page in Designer
During applied solution development, the home page workspace editor is available for generating and customizing home page layouts. It provides tools for adding forms to the home page and specifying their positions, as well as for specifying the visibility of each form to roles available in the configuration.

Next page:
Home page settings
See also: