Language is a common configuration object. Languages are intended for creating applied solution interfaces in multiple languages.
You can add multiple languages to the configuration.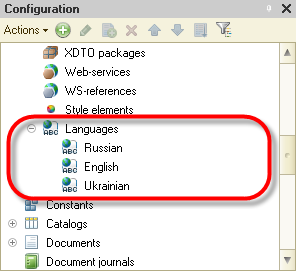 Since all of the configuration and database texts are stored in Unicode format, developers can specify variants of each text line in each language.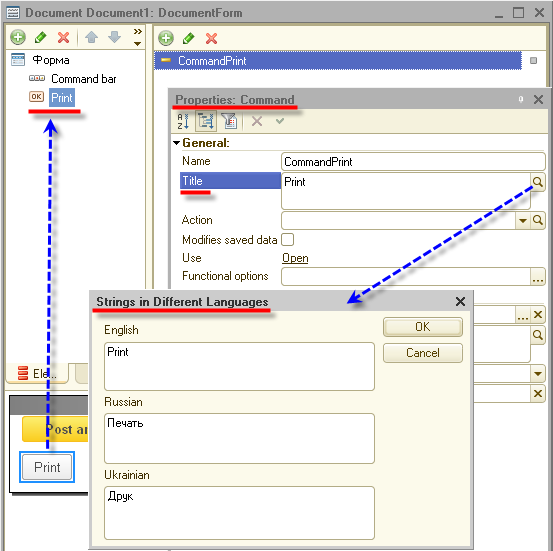 While creating a multilingual applied solution, developers can switch between the languages using the mouse. This simplifies form development due to quick switching between the form views in different languages.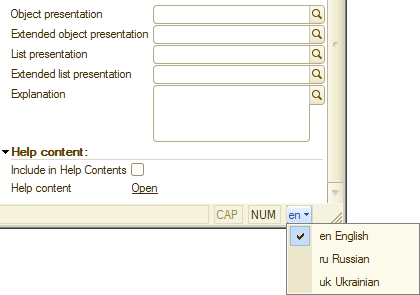 Next page:
NStr()
See also: