The user list is one of the administration tools.
1C:Enterprise can store the list of users who can access it. The list does not belong to the applied solution. Instead, the list is created in the company where 1C:Enterprise is deployed.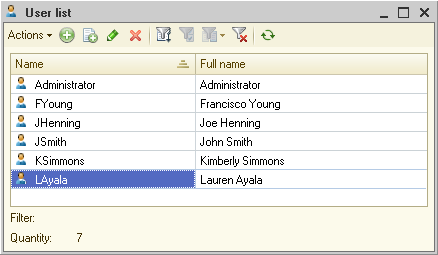 Infobase administrators can add, edit, and delete users. They can create users by copying them.
Each user has a name that serves as a user ID in the system, a full name that is displayed in user details, and authentication rules. The option to disable password change functionality for users with 1C:Enterprise authentication is available.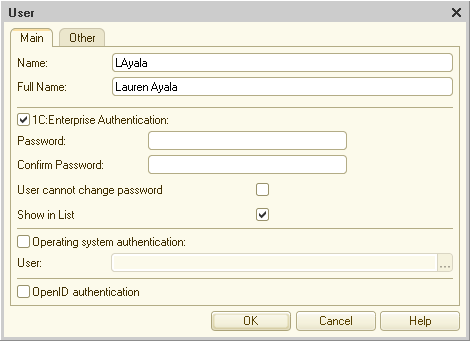 Administrators can specify the minimum password length and password complexity requirements in the infobase parameters.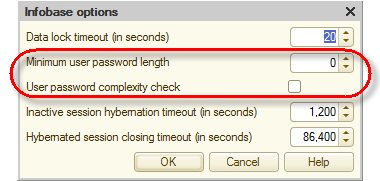 The user list can store roles available to each user and each user's interface language.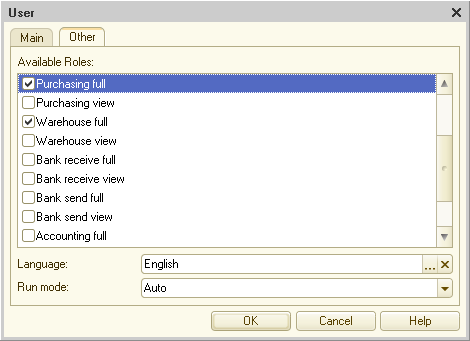 Developers define role-based access rights during the applied solution development. Administrators can only select from the list of roles available in the applied solution.
For each user, the run mode (ordinary or managed application) can be specified. Alternatively, the platform can determine the mode automatically.

Next page:
Verifying and repairing infobases
See also: