The configuration report is used for writing configuration object data to a text or spreadsheet document.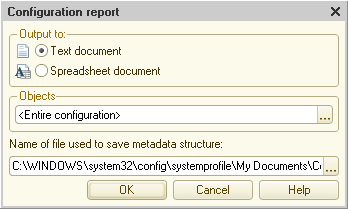 You create a report that covers the entire configuration or its part. You can include only objects that belong to a specific subsystem, or specify the list of objects manually.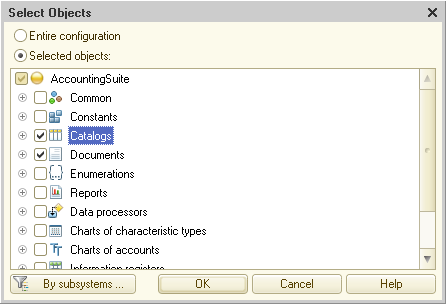 You can save the report to a file for later use in configuration modification and development.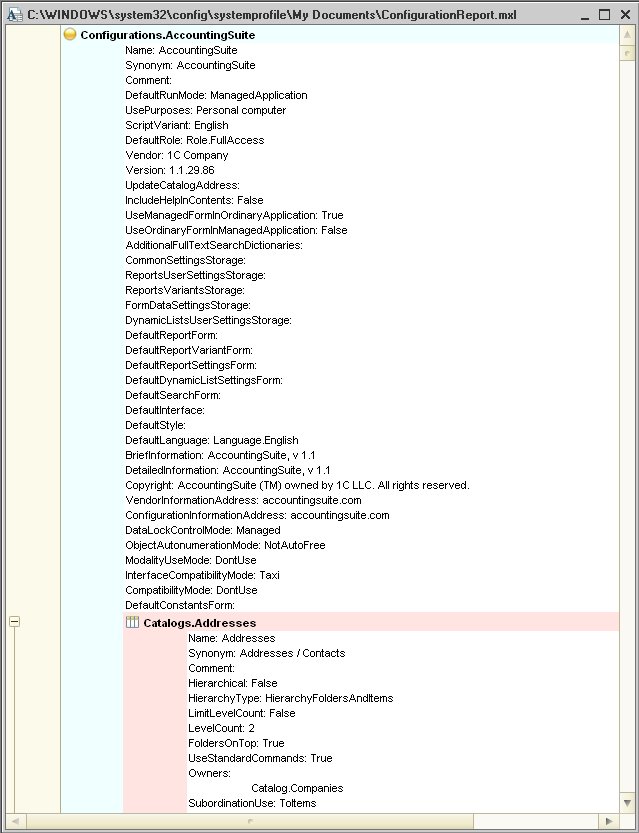 Next page:
Debugger
See also: