Template is a subordinate configuration object. Templates are used to store data that is displayed at run time. This data can be related either to the entire applied solution or to specific objects.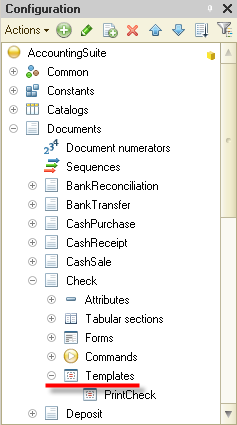 Templates can store a variety of data types. They can contain spreadsheet documents (which are widely used for generating output forms for documents and reports), text documents, binary data, ActiveDocument objects (for example, Word documents, Excel spreadsheets, or CorelDRAW images), HTML documents, or geographical schemas.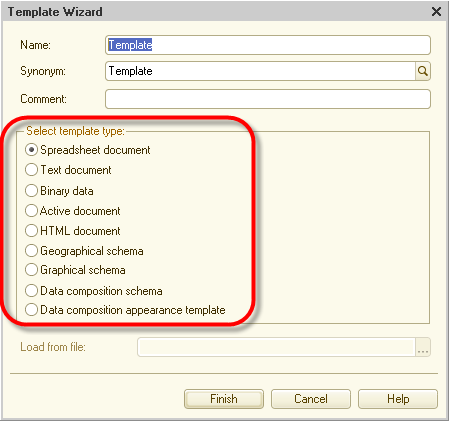 The following figure shows a template that contains a Word document.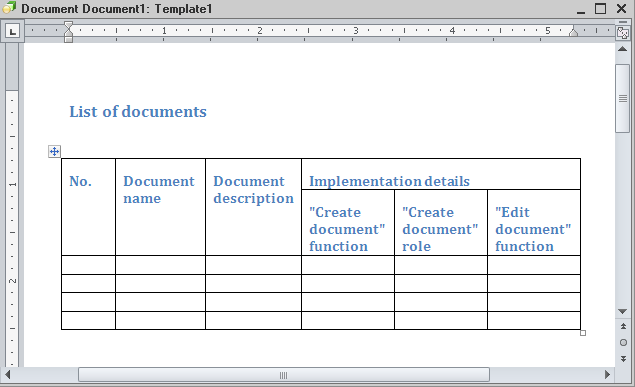 Template wizard

The Template wizard streamlines template creation.
Next page:
Text templates
See also: