Home page settings are a standard interface feature. It is provided by the platform and available to all applied solution users. It is intended for modifying the home page layout according to the user's personal preferences by adding or removing forms or changing their positions.
For example, a default home page can look like this.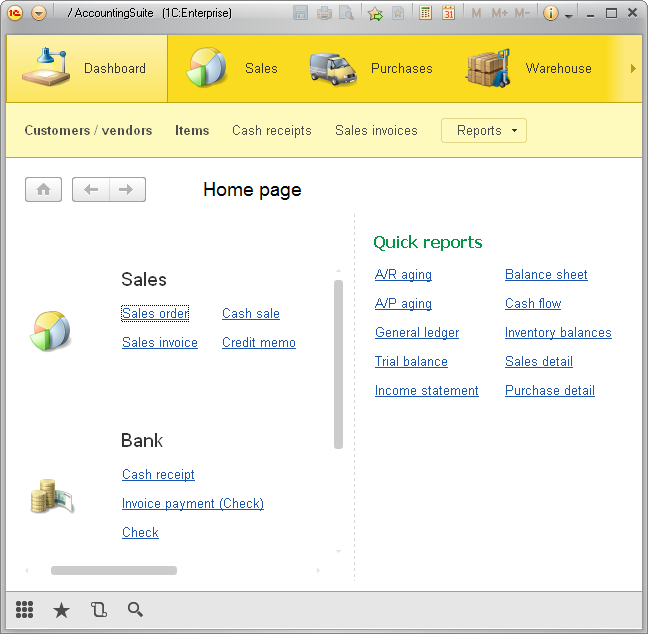 A user can remove reports and add settings, or make other customizations.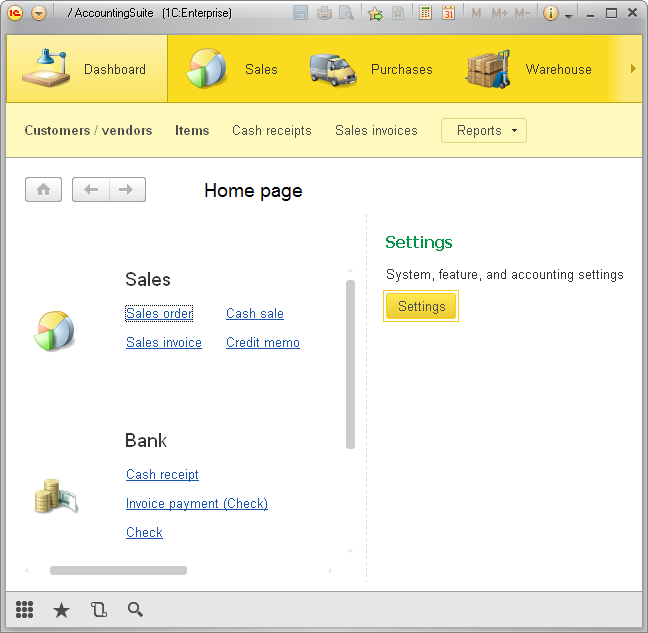 To open home page settings, on the View menu, click Home page setup.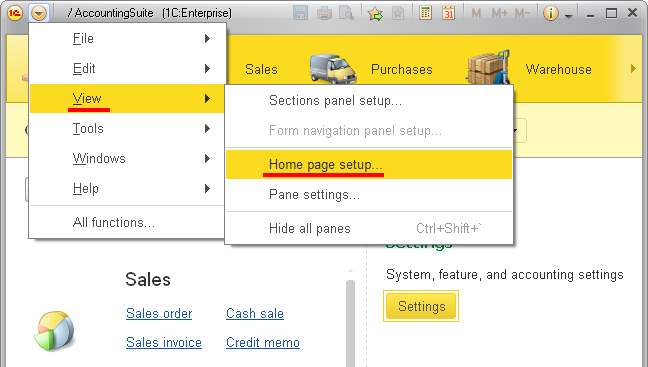 Users can change the form order or move then between two columns (if the home page has two columns). The number of home page columns cannot be changed.

Users can add or remove forms. They cannot add any form they want, they have to choose from the forms that the developers included in the home page but made them hidden. These forms are listed in the Available forms list.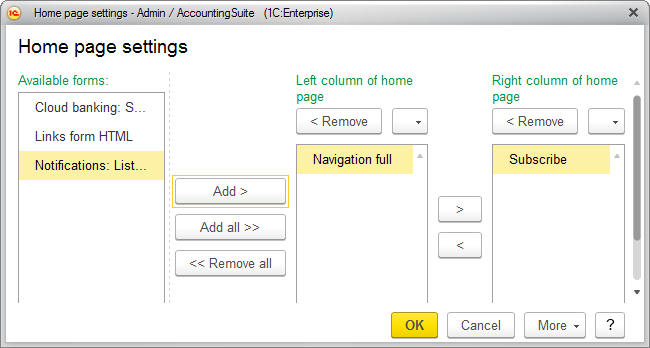 To revert to the default home page layout, click More and then click Set default settings.


Next page:
Links
See also: