Favorites is a standard interface feature. It is provided by the platform and available to all applied solution users. It provides users with tools for maintaining their personal lists of favorite links.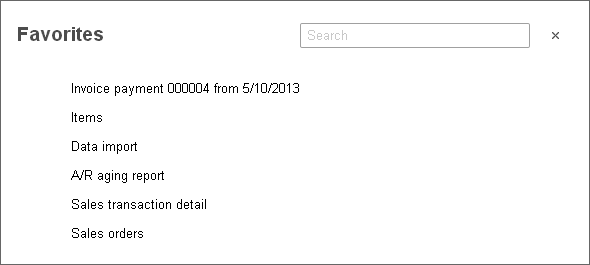 A user can fill their favorites list by adding links to commands, application sections, lists that are opened in the main window, reports, data processors, and database objects (catalog items, documents, and so on). This list of favorites is intended for storing important or frequently used links for quick access to the link targets.

You can mark items from the favorites list as important ones. Important items are displayed at the top of the list. Search through the list of favorites is also available.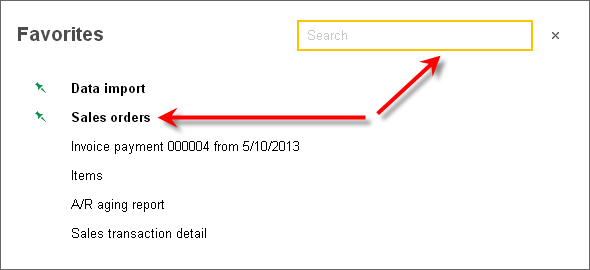 Adding links to favorites

You can add both objects and commands to the list of favorites. You can add an object directly from its form.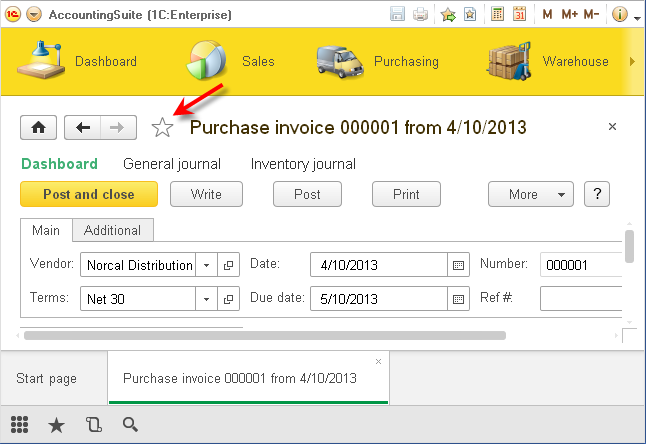 You can also add objects from history.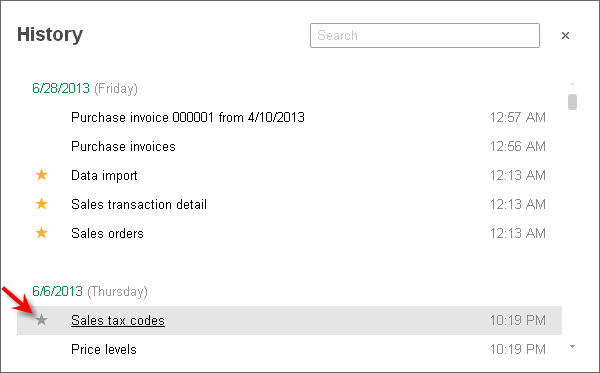 You can add commands directly from the function menu.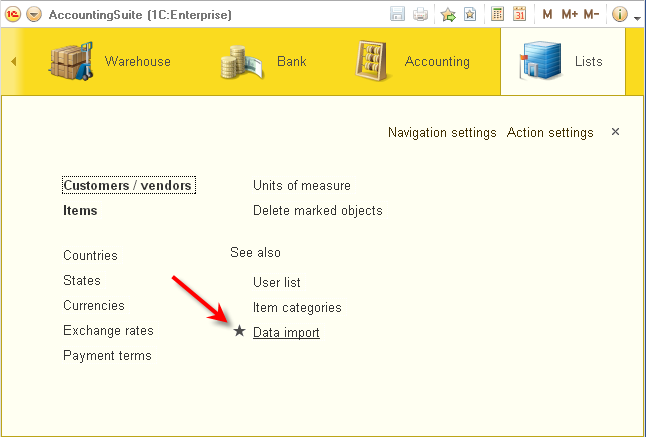 Customizing favorites

You can manage the favorites list by dragging links or removing links that are no longer needed.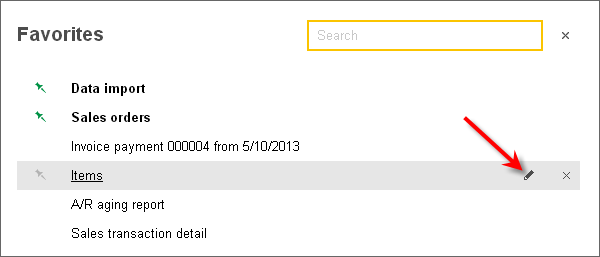 Managing favorites from 1C:Enterprise script
Favorites are stored in the system settings storage.

You can manage favorites from 1C:Enterprise script using the UserWorkFavorites object.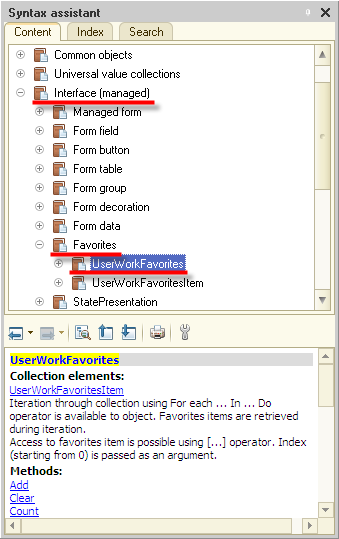 Note that, unlike access to history, access to this object from a global context property is not provided.

To manage favorites, use the following method: read the favorites from the system settings storage, add a new item together with the link to it, and then save the favorites back to the system settings storage.

The following example illustrates adding two links to favorites: a link to a catalog item and an external hyperlink.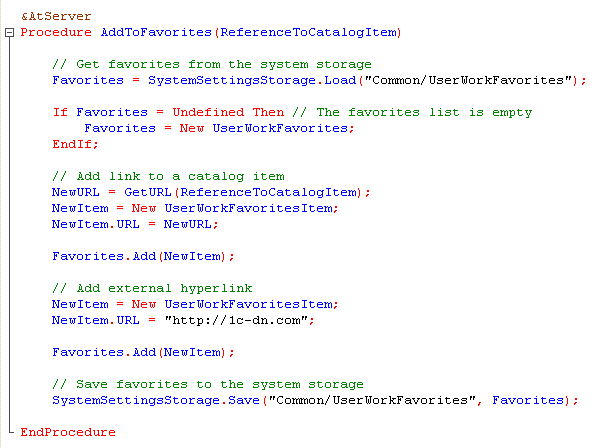 Next page:
File comparison
See also: