The "Checkdatabase file physical integrity" utility is intended for autonomous verification and repair of a file Infobase without running Designer. The Infobase being checked must not be open in Designer or in 1C:Enterprise mode.
You can run the utility both for verification and for repair. If any errors are found, they are displayed in the utility window. When the verification and repair are complete, the resulting status is displayed in the utility window.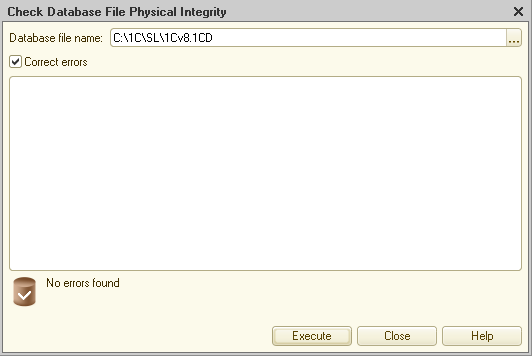 You can also use this utility to verify and repair configuration repositories.

Next page:
Active users
See also: