What is the 1C:Fresh cloud subsystem?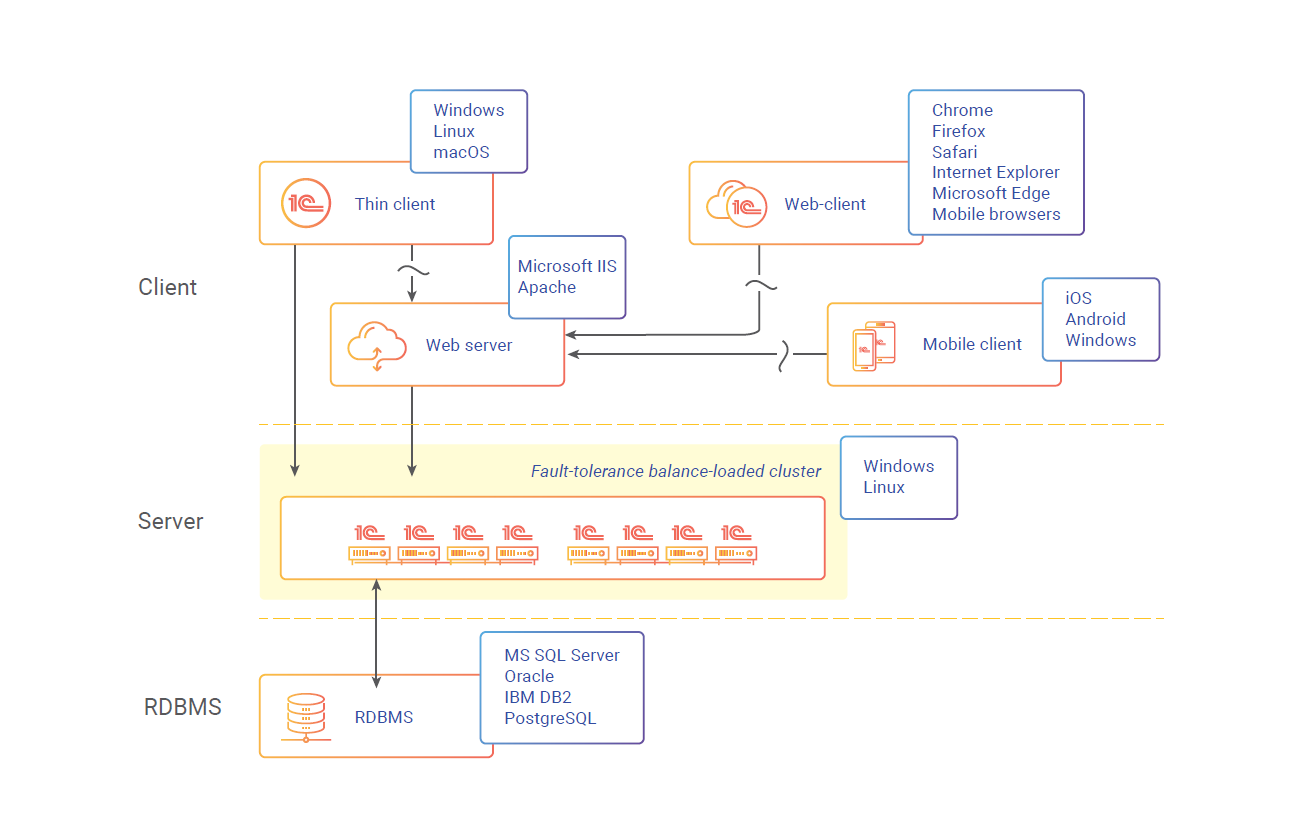 1C:Fresh technology enables the creation of cloud services that provide users with online access to 1C:Enterprise applications.


1C:Fresh supports both public clouds for SaaS application services and private cloud solutions for large single-entity customers, such as corporations and government agencies.

Applied solutions (information bases) are deployed at the service provider, on its servers in a single infrastructure, with which all users of the service work.


Interaction between users and service providers, based on the SaaS model (software as a service):
Provider realize all procedures for the installation, updating, maintenance, and technical support of the applied solutions hosted in the service and the hardware and software infrastructure used by them;
Users of the service use the applied solutions hosted in the service via the Internet using an internet browser or a thin client, just paying a subscription fee to the service provider (for commercial use of the service).
Features of the 1C:Fresh cloud subsystem
The 1C:Fresh cloud subsystem provides the following capabilities:
publication in the "cloud" service of 1C:Enterprise applied solutions;
using these applications over the internet using an Internet browser or a 1C:Enterprise thin client;
centralized updating of the applied solutions published in the service and the normative information used in them;
automatic data exchange between applied solutions published in the service;
automatic backup of user data;
unified user authentication across all applications and service components;
quick app creation by service users;
transferring user data from on-premise versions of applied solutions to the cloud service and back;
enabling external data sources and extensions by users to customize the applied solutions published in the service;
user communication (forum), user interaction with the support service, discussion of ideas, etc.;
notifying service users about upcoming work and other events in the service;
tools for centralized management of service resources;
managing of tariff plans;
getting statistics about the operation of the service, users, and applications;
and many other features.