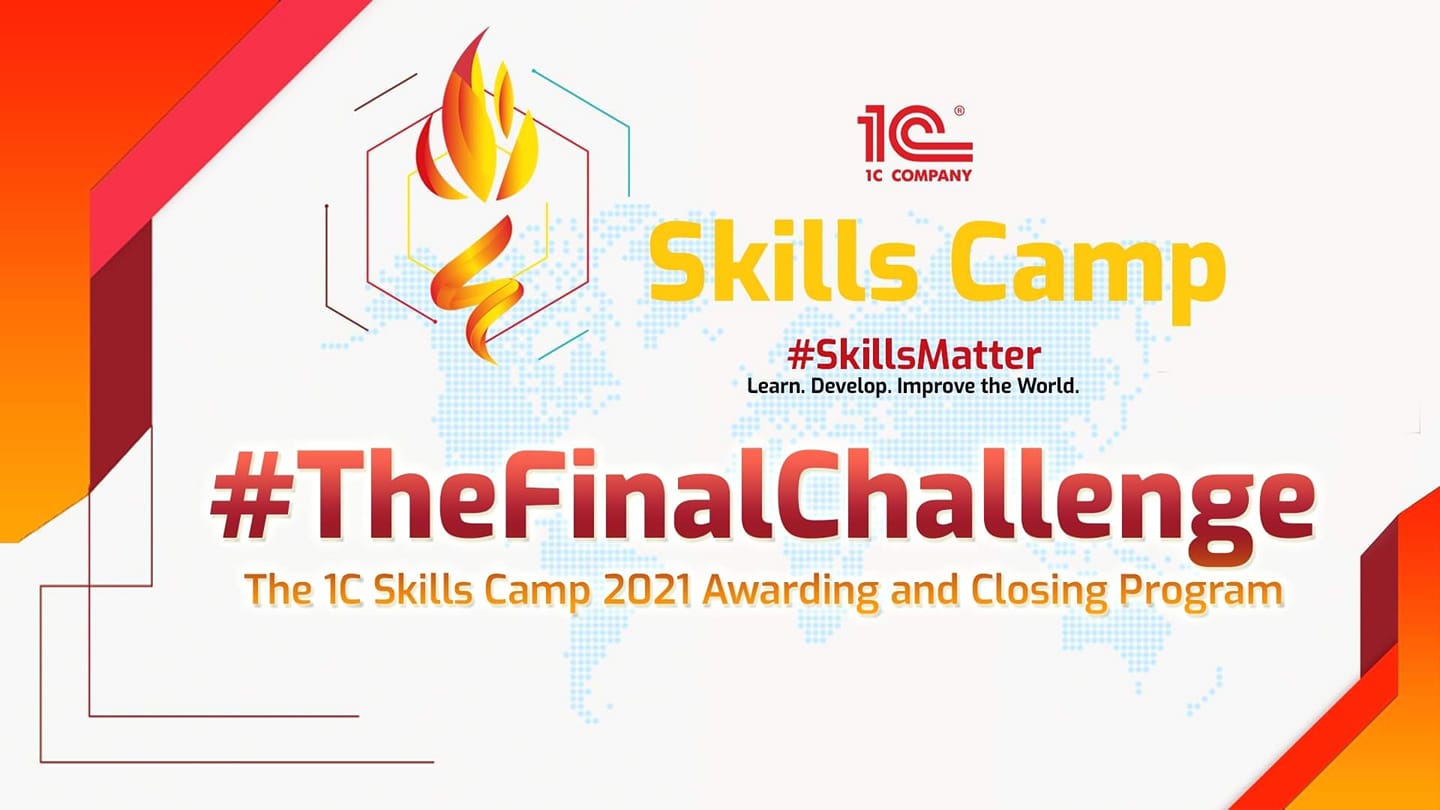 The 22nd of October was the day for the 1C Skills Camp 2021 Closing Ceremony. It was the time to evaluate the final contest results and announce winners in the Students and the Professionals categories.
Camp participants completed several training stages, starting with the very basics of developing applications in the 1C:Enterprise platform. After evaluation of intermediate tasks and tests, we picked the best participants.
The camp started with 650 participants. Our thanks and congratulations to all of them! Our special congratulations to those 22 participants who reached the final stage and 11 of them who presented their final projects!
The task for the final contest was to develop an information system for a small retail business. Among things that made the job more complicated was the requirement to implement three independent application modes. Mode one was a simple mobile application for sales purposes. The second one was an advanced application capable of analyzing revenue and goods flow. And finally, the third mode was a comprehensive solution allowing separate roles for administrators and cashiers and offering a back-office functionality allowing generating reports on goods, profits per shop, and personnel working hours.1C Skills Camp 2021 finalists had only three weeks to create the application in the 1C:Enterprise platform from scratch.
Two independent teams of experts evaluated the results. The first team was responsible for checking applications functionality and correctness of the 1C:Enterpise platform use. The essential checks included confirmation that the application correctly calculates costs when evaluating revenues, data exchange between mobile and server parts creates no errors, the application provides correct stock balance and utilizes batch accounting approach. The second team of experts evaluated the user interface, convenience of use for a potential customer, as well as quality of supplied documentation. The participants presented their solutions, demonstrated all three modes of their applications, and answered experts' questions.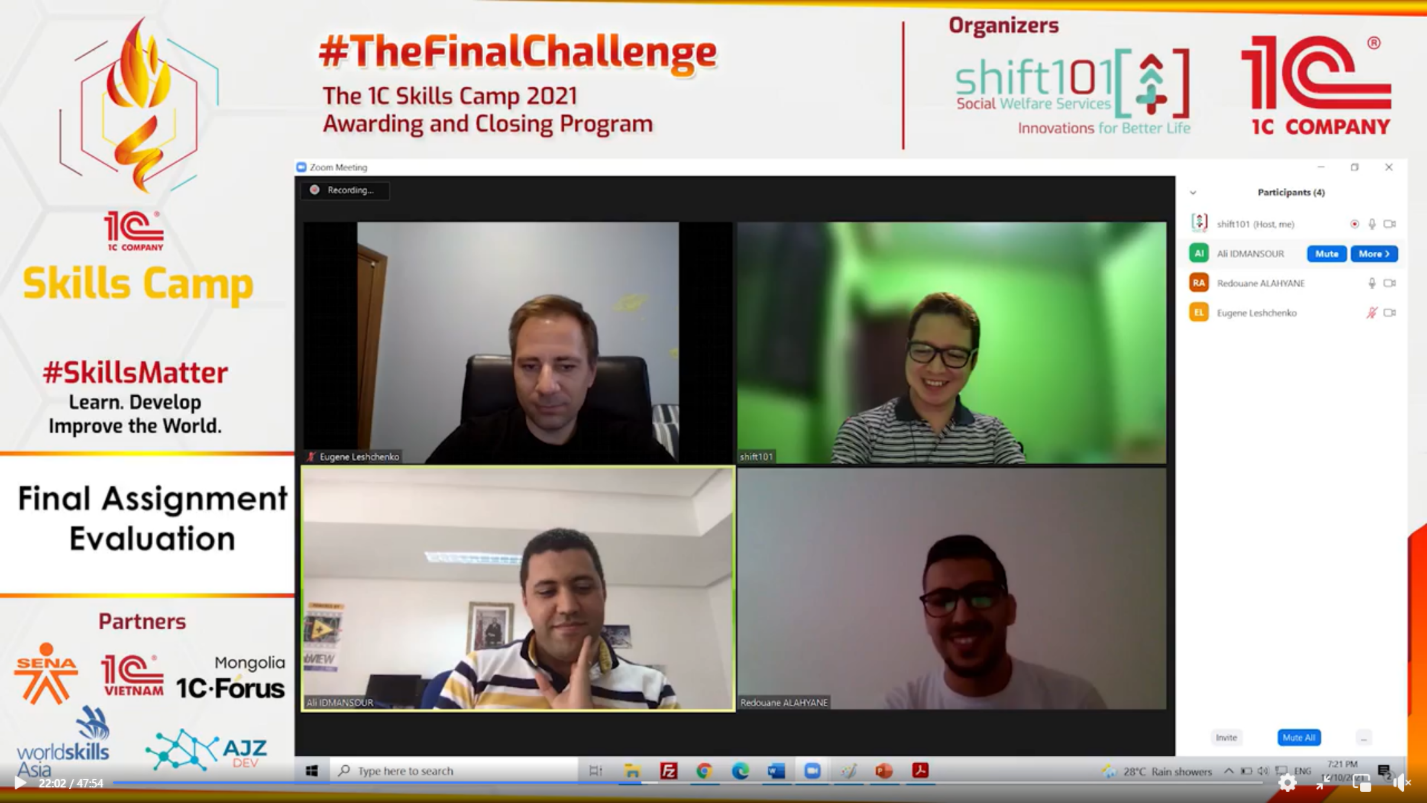 The solutions presented by the participants turned out to be truly diverse as the task allowed adding functions if participants believed such functions could improve retail shop processes.
Rim El Filali, Morocco, gained the highest score in the Students category. Rim fulfilled all the task requirements and added some unique functions of her own, including general ledger and accounting reports for each shop.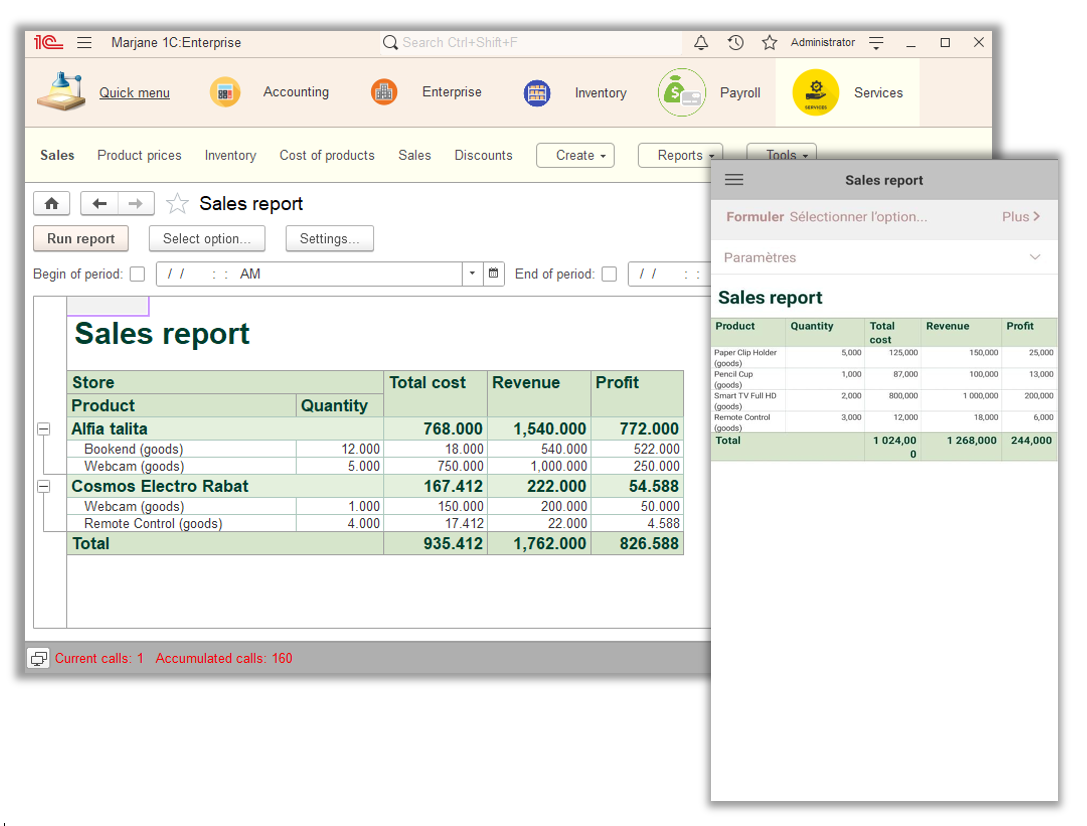 The second and the third highest ranks scored students for Morocco and Vietnam. This is how the full score table looks like.

| | | | | | |
| --- | --- | --- | --- | --- | --- |
| Rank | Student | Country | Technical Evaluation | Presentation and Demo | Total |
| 1 | Rim El Filali | Morocco | 132 | 102.5 | 234.5 |
| 2 | Oumaima Malouane | Morocco | 120 | 103.5 | 223.5 |
| 3 | Hoang Phuc Le | Vietnam | 134 | 70.5 | 204.5 |
| 4 | Hoang Phuc Vu Nguyen | Vietnam | 90 | 87.4 | 177.4 |
| 5 | Albimar Caldera | Costa Rica | 76 | 92 | 168 |
| 6 | Truong Nguyen Dang | Vietnam | 62 | 91.1 | 153.1 |
| 7 | Yodelvi Marten | Dominican Republic | 80 | 67 | 147 |
| 8 | Redouane Alahyane | Morocco | 56 | 57 | 113 |
The competition between professionals was much tenser, as contestants were experienced developers and active lecturers and instructors in technical institutions.
Roberto Guerrero, Head of Systems Development, ITCA FEPADE School Specialized in Engineering from El Salvador, was slightly ahead of another contestant, but this was enough to gain the first rank in the contest. Roberto's solution was the most correct and fully met all the requirements set in the task. Functional testing confirmed that the application utilized the advantages of the 1C:Enterprise platform to their maximum. Also, Roberto gave an outstanding presentation supporting it with a prerecorded video.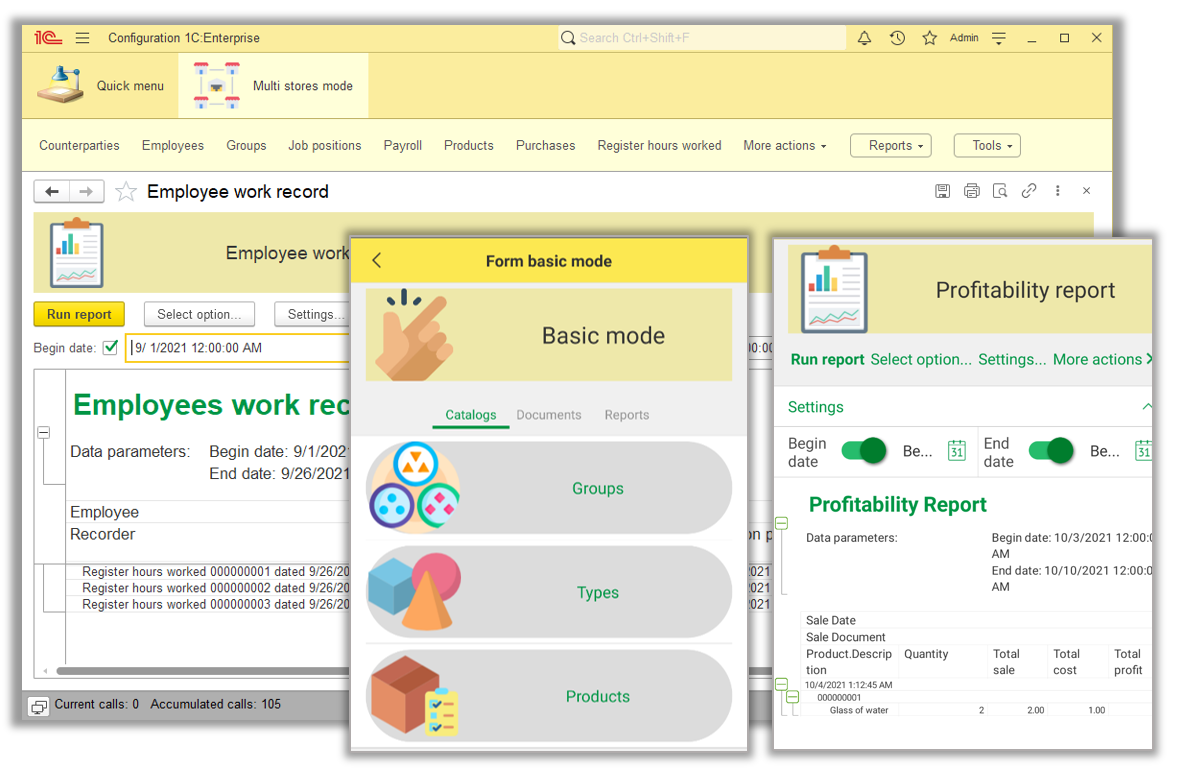 Ricardo P. Enriquez, Jr., Senior Teacher of Parada National High School from the Philippines, was just a little behind. The distinctive features of Ricardo's solution are the unique interface and a highly convenient mobile application.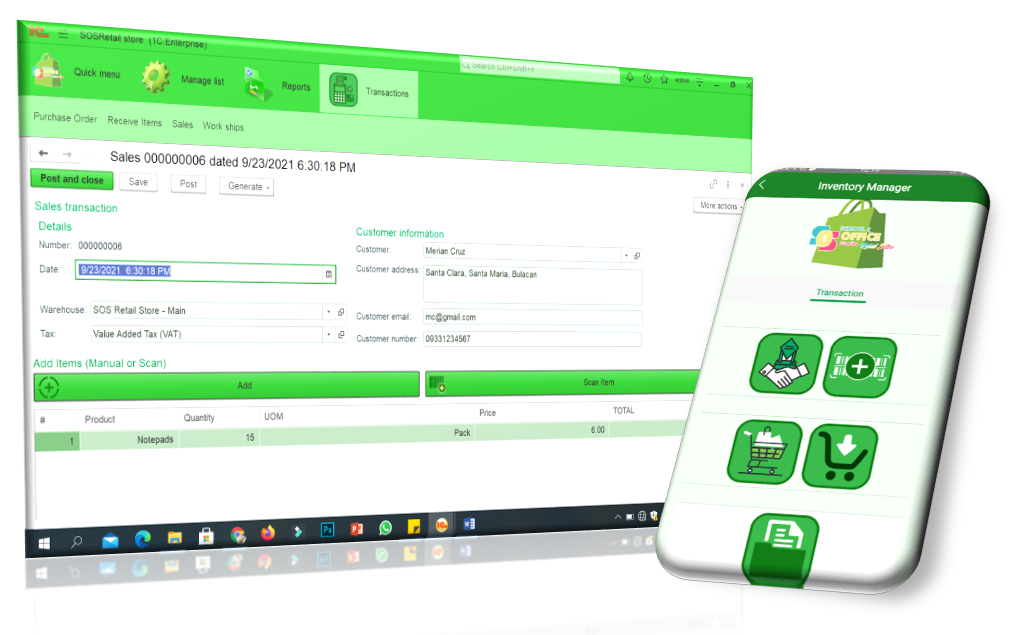 Dang Quang Nguyen from Vietnam, who is an active 1C developer for 1C Innovation Company, was the third winner of the contest.
This is how the fill score table in the Professionals category looks like.
| | | | | | |
| --- | --- | --- | --- | --- | --- |
| Rank | Participant | Country | Technical Evaluation | Presentation and Demo | Total |
| 1 | Roberto Guerrero | Salvador | 122 | 101 | 223 |
| 2 | Ricardo Enriquez | Philippines | 118 | 102.4 | 220.4 |
| 3 | Dang Quang Nguyen | Vietnam | 68 | 63.5 | 131.5 |
We congratulate all 1C Skills Camp 2021 finalists and winners! The winners in each category will receive $1000, $500, and $300 rewards respectively for the first, second, and third place, plus an invitation for an internship in one of the 1C affiliated companies around the globe. A successful internship opens a possibility for employment. Also, finalists may join the upcoming University Championship scheduled for December this year.
Here is what our finalist say about the event.
Albimar Moreira (Costa Rica)
First, I want to thank you for the opportunity to participate in this camp. I want to thank the institutes where I used to live and study. And also Costa Rica, because even though I am not from this country, I know that Costa Rica is really proud of me to be here.I want to thank my mentor for her support. I was really worried during the process, but her words and help allowed me to keep going. She's a truly great and nice person. And I'm really thankful for all the support that she gave me.In general, I want to say that the camp is really hard, it's really difficult. But I'm excited because I could apply my knowledge, and I learned a lot of the new stuff. Also, it's the first time that I have participated in this kind of event. Even though it's really hard, I am very happy because of the process.

Dang Quang Nguyen (Vietnam)
During the 1C Skills Camp, I had a chance to meet new friends. And I learned many things that I did not know or have done before. I had an opportunity to create a real-life application that my parents could use in their store. And I can step on the side of the customer to know the functions they need for their application. And the good thing is that I know how to implement them.

Rim El Filali (Morocco)
It was an amazing and great experience. I gained many benefits. It helped me improve my analytical and critical thinking and learn new skills. #SkillsMatter as we say. I learned how to create my applications just by myself. And also, thanks to our mentor and everyone in 1C Skills Camp. I successfully managed to overcome the difficulties that I faced during the installation of the mobile app. Thanks to the entire team.

The 1C Skills Camp 2021 results are a marvelous testimony of how easy it is for beginner developers with zero knowledge about the 1C:Enterprise platform to create a complete business system after just six months of study. Many participants mentioned that if they had to use other programming languages, they would require much more time to do the same. And a greater part of them looks forward to opening registration for the new 1C Skills Camp to advance their knowledge and gain further experience in the development of applications in the 1C:Enterprise platform.