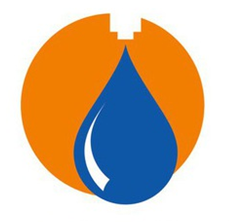 The Velesstroy company has automated one of its concrete plants by means of the hardware-software complex based on the 1C:Enterprise solution. A new system in real time manages the technological production process with practically no staff's intervention. It has become possible to flexibly handle production speed and the load on the equipment. Organized operational control over compliance with the concrete formula, ensured stably high quality of products, and increased plant productivity.
Velesstroy is a Russian construction enterprise, one of the leaders in the implementation of works of the oil-gas and electrical energy complex, industrial and civil construction, EPC-contracts (engineering, procurement & construction) and design. Velesstroy facilities are located throughout the Russian Federation.
The high construction quality is ensured, first of all, by using high-quality materials, including concrete. To organize the management of the technological concrete production process the company required a system that would help:
implement totally automatic production cycle;

achieve operational accounting for materials in production and ensure accuracy of compliance with the concrete formula;

eliminate 'time gaps' between technological process stages and achieve maximum equipment productivity;

ensure compliance with the technical maintenance requirements;

ensure automatic activation of safety locks to prevent incorrect operator actions.
The 1C:Enterprise platform was chosen to solve the tasks since it allows to quickly and with minimum costs develop an automated system for technological process management that meets the stated requirements. Having analyzed the market, the Velesstroy leadership decided to assign the project to the RBU Master company, as this firm is an expert in the field of development and implementation of automated management systems based on 1C:Enterprise.
Key project results
1) The RBU Master specialists developed an automated system for technological process management that ensures concrete production with minimum interventions from the staff. If an abnormal situation occurs, the system detects it automatically, pauses the production process and issues a message with the cause of interruption and recommendation for solving it.
2) If necessary, at any production stage, the operator may intervene in the process and make adjustments. This feature makes it possible to efficiently control and analyze the quality of production – both for the deviations from the given technological process and for identifying bottlenecks in order to further optimize them.
3) An automatic reporting mechanism was developed for the company's leadership so that they can monitor production volumes, technology compliance, etc.
4) The system also detects equipment wear. When the machines need tech maintenance, the system in advance issues the message.
5) RBU Master implemented a new efficient technology for managing the batching of materials. On a special information panel, the system displays information on the progress of production indicating consumption of materials on-line.
6) As a result, a stably high quality of concrete produced at the enterprise was ensured, and output volume increased by 15%.
The Velesstroy management praised the results of the project and is planning to extend the 1C:Enterprise system to other concrete plants of the company.