1C Company releases 1C:Small Business.

1C Company announces the release of 1C:Small Business (1C:SB), version 1.2. 1C:Small Business is a software solution for small enterprises to help them automate their daily business activities: purchases & sales, manufacturing, service, project management, and much more.
The partners of 1C Company (independent software vendors) can customize 1C:Small Business to create proprietary solutions for either the local or global marketplace. 1C:Small Business is built on the 1C:Enterprise 8.2 business application platform, and the combined power of this platform and 1C:Small Business helps 1C partners quickly deliver their off-the-shelf software products and integrated solutions to the international market.
1C:Small Business can be downloaded from 1C:Developer Network in an open-source format. Use the 1C:Enterprise 8 Training Version to run 1C:Small Business on your local workstation. You can also customize and learn the application from inside.
You can try out 1C:Small Business for free using our online demo in your internet browser. Alongside this is a new forum section dedicated to 1C:Small Business questions and ideas.
1C:Small Business, a free business application, is distributed "as is" and can be used as a basis to develop own applications.
Please visit the 1C:Small Business section for more information.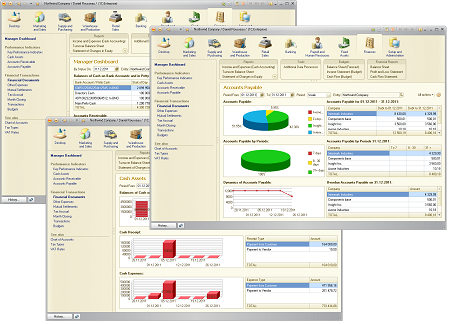 February 27, 2012
1C Company unveils 1C:Subsystems Library, a developer tool that facilitates creation of business applications based on 1C:Enterprise.
April 28, 2012
1C Company publishes a number of new articles on 1C:Enterprise 8 architecture, standards and methodology.