1C:ERP Helped Bonolit Group Holding To Optimize Production Management.
The Bonolit Group is the largest Russian company incorporating leading autoclaved aerated concrete plants and the extraction and processing of non-metallic materials enterprises.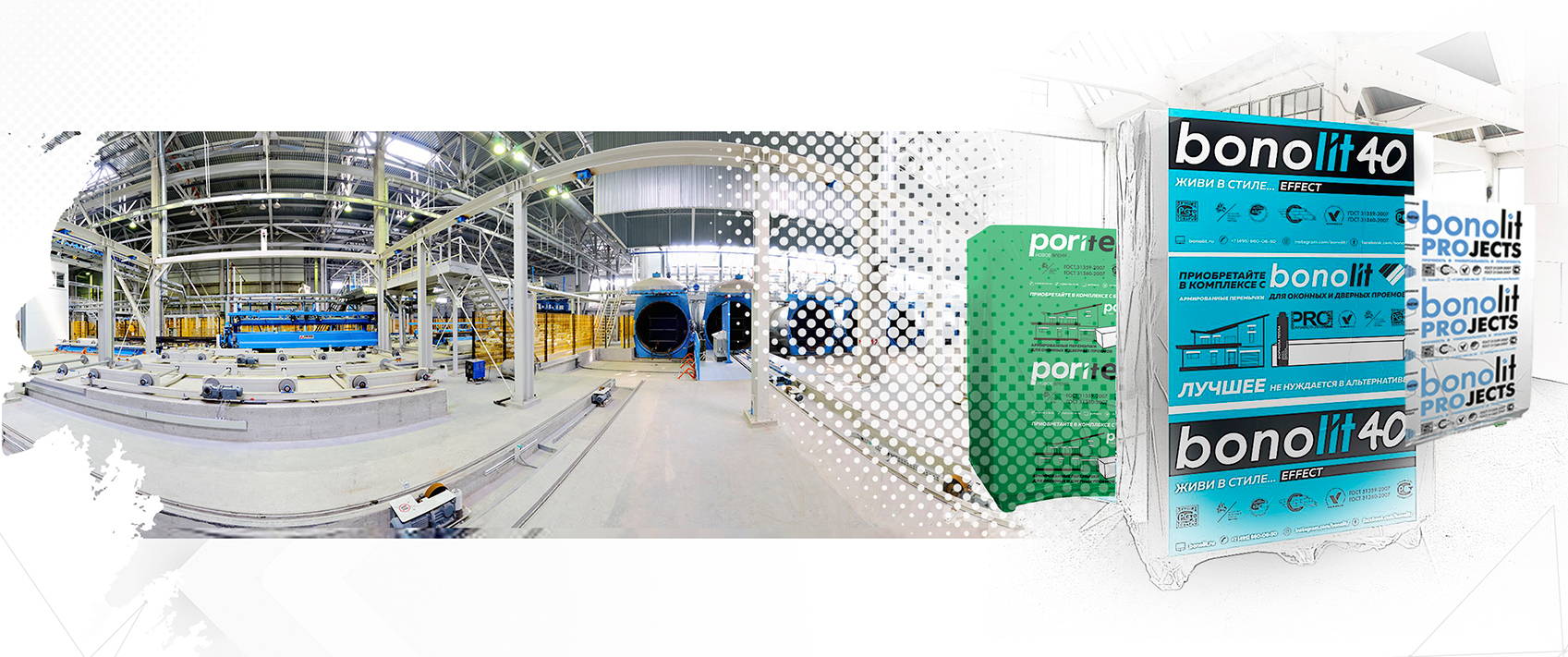 The company's aerated concrete market share exceeds 20%, the total production volume has reached 1 million m3 per year, which is equivalent to 1.8 million m2 of housing built.
Before the implementation of the system, the Bonolit Group enterprises used stand-alone information systems, which made it difficult to obtain up-to-date data, led to errors, and the inadequacy of cost calculations.
The management of the group decided to set up a modern information system, the typical functionality of which would enable building the main business processes in a single format at all Bonolit Group enterprises.
The company chose the solution "1C:ERP Enterprise Management" as a basis for automation. The implementation partner was A-Date.
The automation circuit included four enterprises of the holding. The new system covered about 130 jobs of various company divisions.
Key project outcomes:
Operational, regulated, personnel records and payroll have been organized according to common standards and a single methodology in the enterprises of Bonolit Group.
Regulatory information management processes also have been optimized.
A mechanism has been developed for integration with the production line, accounting of output, and semi-finished products using resource specifications has been automated.
Sales management has been optimized by automating critical business processes.
Both operational accounting of products in warehouses, as well as an accounting of internal distribution and reporting, have been organized.
In the future, it is planned to automate budgeting and the formation of consolidated reporting on a base of 1C:ERP.
May 24, 2020
1C:Enterprise Development Tools 2020.3 is available
May 29, 2020
Selecting Programming Languages Depending on the Task