BRICS Future Skills Challenge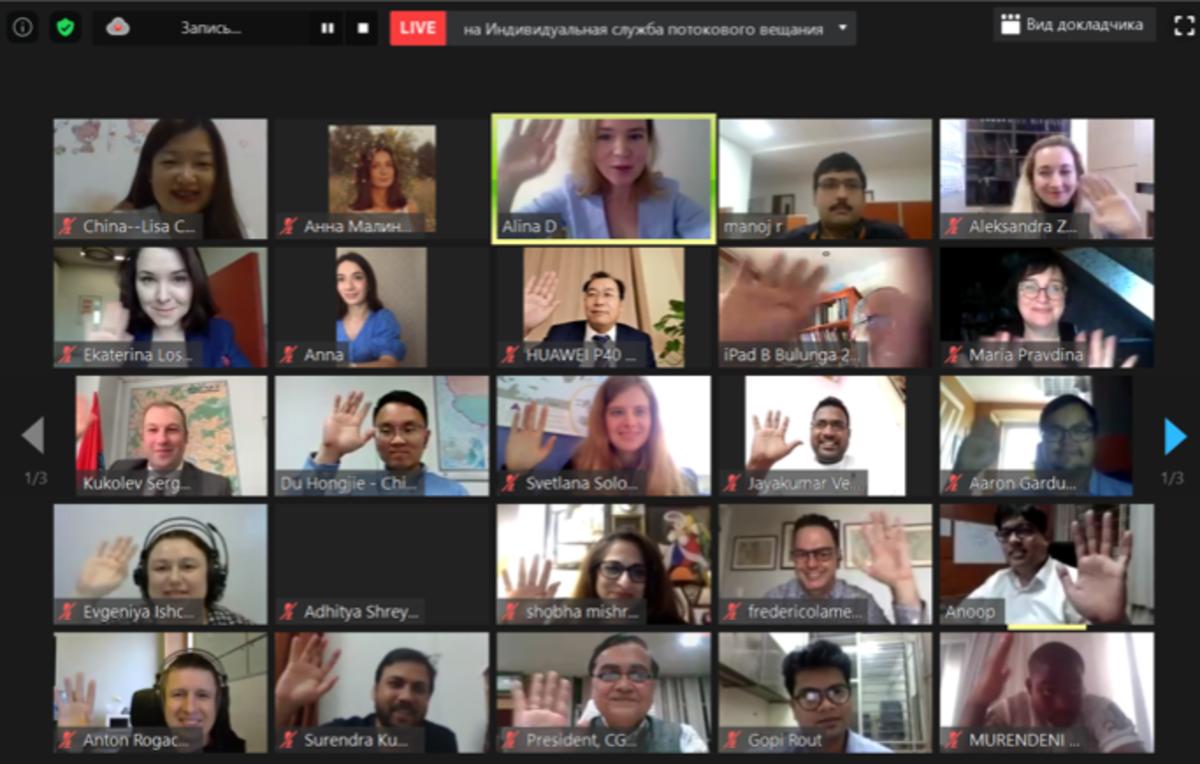 BRICS Future Skills Challenge championship took place on November 9-16, 2020. "1C:Enterprise" technology platform was presented in two Skills. In the "IT Software Solutions for Business" competition, first place was awarded to the developer of 1C. In the new "Digital Capabilities for Business" Skill, the 1C business application served as a core for integration with a stack of new technologies: blockchain, smart contracts, computer vision, machine learning, etc.
BRICS Future Skills Challenge competitions have been held since 2017 to identify and develop future-oriented occupations, skills, and technologies and enhance cooperation between BRICS countries in the education field. Traditionally, the championship is held by the country that chairs the BRICS association that year. Russia hosted the championship this year. Next year it will be held in India.
The BRICS Future Skills Challenge 2020 was the world's first fully remote international championship, where the participants from all five countries used new technological solutions.
The leading expert of "IT Software Solutions for Business" competence was Phani Konfepudi, the representative of India's educational and business community. According to the competition task, the participants had to develop several applications (desktop, online, and mobile) and API and facilitate their interaction within three days. Participants were allowed to use various technologies during development.
The winners were determined using the "The best of the country" nomination format. In this competition, Kirill Pavkin, a member of the Russian Federation national team and a student of the Higher School of Economics, was the best. He used the "1C:Enterprise" technological platform for developers to accomplish the competition task. Also among the winners were Nishant Kumar from India and Wenlu Li from China.
"Digital Capabilities for Business" Skill was presented at the international championship for the first time as a "demonstration". The main idea of the Skill is integrating modern technologies (machine learning, blockchain, smart contracts, cryptography, and cybersecurity, etc.) into business applications to solve application tasks. Championship's task was connected to the constructional field. Members of the Russian team: Dmitry Brykin (OmGTU, Omsk), Alexey Kirillov (RTU MIREA, Moscow), and Oleg Stavrat (Noginsk college, Balashikha branch), successfully demonstrated the opportunities to work with such a wide stack of technologies. The leading competence expert - Nikita Starichkov, 1C Company.
1C Company congratulates the participants and experts. Also represents its gratitude to the WorldSkills Russia team - Alina Doskanova, Deputy General Director for international relations of the Union "Young professionals (WorldSkills Russia)", Natalia Tretyakova, head of the Future Skills project, and everyone who participated in the organization of the first international online championship. 1C company invites contestants and experts to take part in 1C educational programs online.
October 27, 2020
1C:Enterprise named FrontRunner for Business Process Management Software
December 21, 2020
More than 30 international 1C developers participated in the Final of the IV Inter-university Championship.