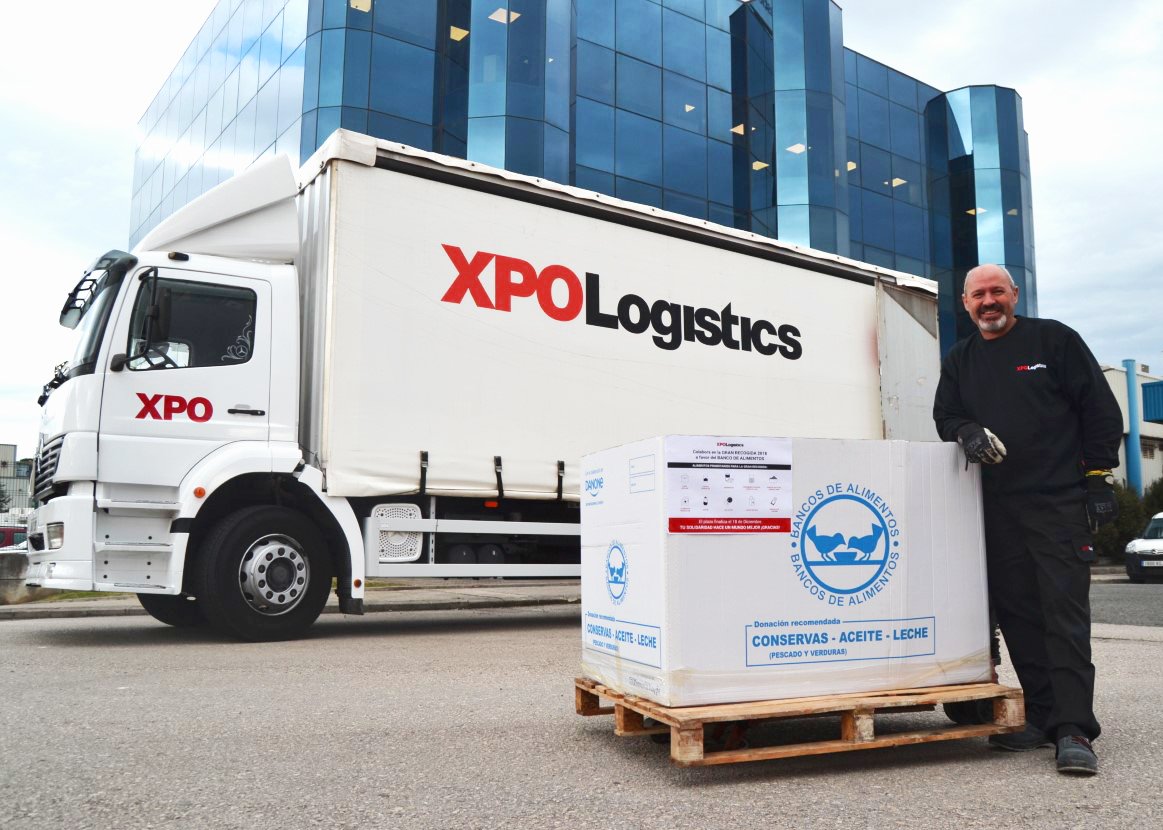 Specialists at 1C-Rarus have implemented the «1C:Transport Logistics, Shipping, and Vehicle Management CORP» solution at the Russian branch of XPO Logistics, one of the world's largest logistics corporations. The system enables the company to count over 3,000 complex billing operations in real-time for a wide range of transportation services. It improved route planning and optimized loading. Vehicle downtime was reduced by 13% while idling decreased by 8%. The number of orders increased by 12% and the number of trips rose by 27%.

XPO Logistics is one of the top 10 global leaders in supply chain shipments. Over 100,000 employees work for the enterprise. Its headquarters are located in the United States. Concerning Russia, there is one office in Moscow and 9 other regional locations. The Russian branch possesses its own fleet of 210 large-capacity vehicles and attracts resources from about 300 third-party carriers.
Prior to 2015, XPO Logistics specialized in cargo transportation under the full truckload (FTL) scheme, the client's lease of a fully-loaded vehicle. Since 2015, the company is developing a new direction: transporting groupage cargo (LTL transportation). Due to that XPO Logistics has expanded its clientele and is gaining orders from such well-known companies as Danone, Auchan, Metro and other retailers with a geographically distributed network. Accordingly, the volume of executed orders increased. The company currently receives over 8,700 orders and makes more than 3,750 trips per month.
For more efficient work the company needed an integrated information system that would be able to provide an accurate calculation of transportation costs at the planning stage, control route deviations, and support online communication with drivers, consignors, and consignees.
The company is a major international player in the transportation services market with its primary presence in the United States, so operational and financial reporting had to be created to comply with the requirements of the Sarbanes-Oxley Act (SOX) in the United States.
In addition, the new system needed to be integrated with IT solutions already used in XPO Logistics on the 1C:Enterprise platform: 1C:HRM (HR Management) 8, 1C:Document Management 8, 1C:ERP 8.
The new «1C:Transport Logistics, Shipping, and Vehicle Management CORP» software solution were installed at 370 work stations in the departments of transportation operations, transportation maintenance, financial analysis, accounting, HR management, and claims.
Key results:
Automating calculations of over 3,000 complex billing operations for a wide range of transportation services for both clients and contractors. This made it possible to completely eliminate human error when billing orders and to reduce the number of errors. Order processing has accelerated. Operational control of invoices issued by contractors was implemented, which reduces the risk of unauthorized payments. The total number of billing operations increased by 7%, while revenues increased by 12%. This attests to the business's effective development in new areas of transportation.


The ability to calculate the planned cost of transportation services during the route planning stage. This allows improving the distribution of vehicles by orders and contributes to increasing the profitability of shipments.

Optimized performance of the transportation operations and vehicle maintenance departments. Employees in the transportation operations department (more than 70 users in regional offices) spend less time planning routes, distributing driver workload, and allocating vehicles. As a result, vehicle downtime was cut by 13% and the number of empty trips decreased by 8%. What's more, the number of incoming shipment requests grew by 12%, while the number of trips increased by 27%.

Setting up online communications between office workers and drivers. The latter can get tasks via text messages. This helps to control driver workload on trips and quickly react to all unplanned situations: traffic accidents, forced detours, replacing vehicles.

The company's clients have an opportunity to work in the unified information system «1C:Transport Logistics, Shipping, and Vehicle Management CORP». A client can place a freight shipment request directly in the system, follow its execution, and generate a corresponding report.

Automating accounting of revenues and expenses in transportation, including and multimodal orders. Data on income is now calculated for the complete transportation chain, without splitting it into individual sections. The cost collection is calculated for each stage of transportation separately. This makes it possible to analyze the financial result of completed trips with a breakdown down to each stage of the trip, route, vehicle.

XPO Logistics' business processes correspond to the requirements of the SOX Act in terms of access rights. The audit showed that the «1C:Transport Logistics, Shipping, and Vehicle Management CORP» system fully complies with the requirements of SOX. Access rights are set up, in which only employees responsible for a specific area of work will be provided with the relevant data. Thanks to that unauthorized access to confidential information or information that is not part of the employee's job duties are eliminated.

«1C:Transport Logistics, Shipping, and Vehicle Management CORP» has been integrated with other information systems. It optimized work in the accounting and finance departments, provided an accurate calculation of the financial result, reduced the paper flow, and accelerated close time for the reporting period. Also, the company achieved such results due to changed time of acceptance of conditional revenues and expenses - previously, they were generated at the moment of loading the car, now - at the time of discharge.