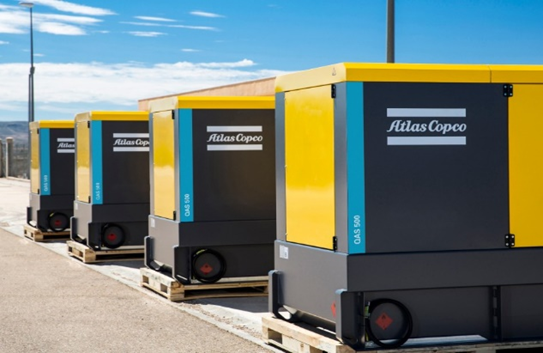 Atlas Copco is a huge Swedish engineering company engaged in the production of compressors, industrial equipment, and construction machines.
To automate the company's business processes, its managers chose 1C:Enterprise Maintenance and repair Management CORP developed on the 1C:Enterprise platform. It complies with the project's requirements, enjoys a wide range of functionalities, is sustainable and reliable, as well as its cost is affordable in comparison with similar software.
Dialog Information Technologies – one of the 1C:Franchisee companies – successfully fulfilled the integration.
Upon implementation a unified information system helped:
Speed up the process of data collection about materials in stock
Create necessary tools for the database analyzing and segmenting
Simplify the documentation formation process
Automate repair and equipment maintenance accounting
Project peculiarities
1) It was needed to ensure parallel system implementation taking into account that all the company's divisions are located in distinct timezones.
2) There was a rick to lose some data during the integration procedure since Atlas Copco specialists executed a great number of equipment repairs simultaneously.
3) To enhance analytics efficiency it was necessary to standardize the time-tracking system through all the divisions.
4) The enterprise applies a third-party ERP-system, therefore Dialog IT made 1C:Enterprise compatible with already existing software.
Key project results
1. The system made it possible to enhance the overall productivity and ensured exploitation reliability due to switching to a modern technological platform.
2. The volume of manual operations reduced by 50%.
3. Reporting time decreased by 90%.
4. The application automated the process of keeping records of provided repair services.
5. It became possible to opportunely receive information on the need for materials, plan deliveries, cut expenses because of economies of scale, reduce the number of urgent purchases and the volume of inventory as well.
6. Ensured accounting of spare parts.
7. The system enables managers to analyze the cost-effectiveness of possession of technical equipment, register defects, generate requests for equipment repairs and repair schedules.