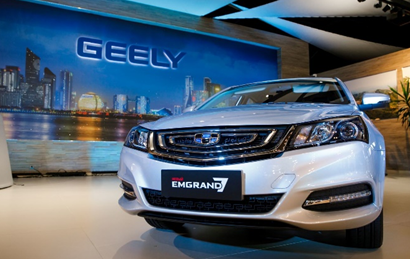 BelGee is a Belarusian-Chinese joint-venture car manufacturer that produces Geely cars. The plant's production capacity allows manufacturing up to 60 000 cars per year.
A new enterprise required developing an integrated management system that would cover all aspects from customers' orders to the equipment management at the conveyor and to the post-sale service.
The project's uniqueness consists in the integration of several units working as a single large-scale system.
1) The MES unit ensures convenient planning of the sequence of production processes: the future car and its components are registered at all production points using radio frequency identification, special technological equipment, and mobile terminals. The monitoring of the whole process is performed in real-time mode.
2) The quality management unit (QMS) allows monitoring the quality of cars and their components, as well as analyzing warranty claims and drawing up recommendations for adjusting processes.
3) The WMS unit efficiently organizes the work of specialists responsible for the component supply from warehouses to conveyors.
4) The ERP unit enables BelGee's leadership to efficiently manage the products' specification, draw up a production plan, and plan costs and production capacities. The interaction with suppliers, the processes of procurement and sales, repair and maintenance, cost accounting and costing, electronic document management were established and arranged at the final project stage.
Prof-IT Group, an official 1C Company partner, was chosen to fulfill the project. The company is an expert in the integral automation of large industrial enterprises. The following software products were implemented:
1C:ERP for Belarus
1C:Document Management for Belarus
1C:Payroll and HR Management for Belarus
1С:Repair Management
Key project results:
formed balanced production plans, excluding downtime of production lines at all stages of the plant's life cycle
synchronized assembly process
enhanced supply chain management efficiency
reduced overall costs at the enterprise