The Analysis of the Company Processes with a Further Selection of the Enterprise Management System and Deployment of ERP.
ABOUT COMPANY
It is a France-based agricultural enterprise engaged in the production and sale of the following products:
Wine: preparation of lands, planting, growing and harvesting grapes, production of wine materials, aging and bottling;
Olive oil: planting of new olive trees, cultivation and harvesting of olives, extraction of oil and bottling;
Vegetables, fruits, truffles, lavender: planting, cultivation, harvesting, and storage.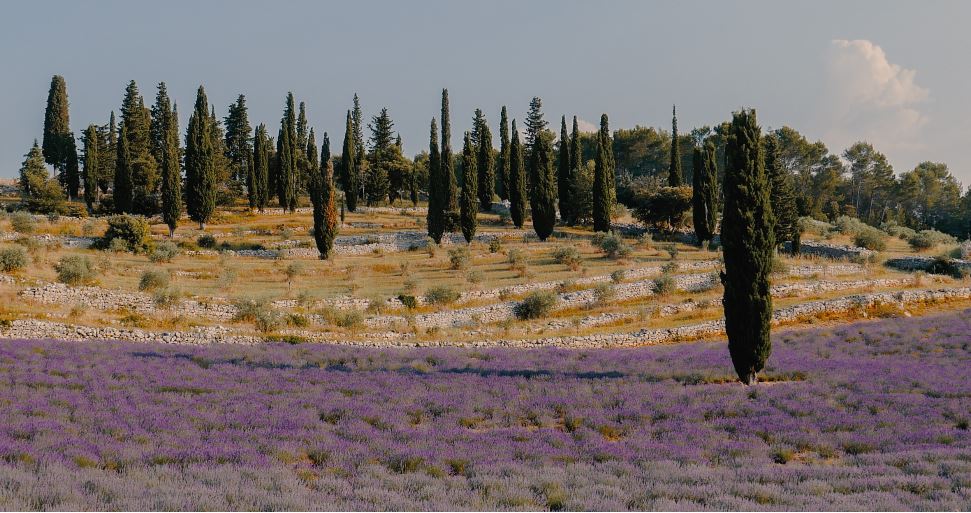 Wine and olive oil production are the core activities of the company.
The company's management launched a comprehensive project to improve the company management system by creating a methodology and automating cost accounting and cost calculation procedures.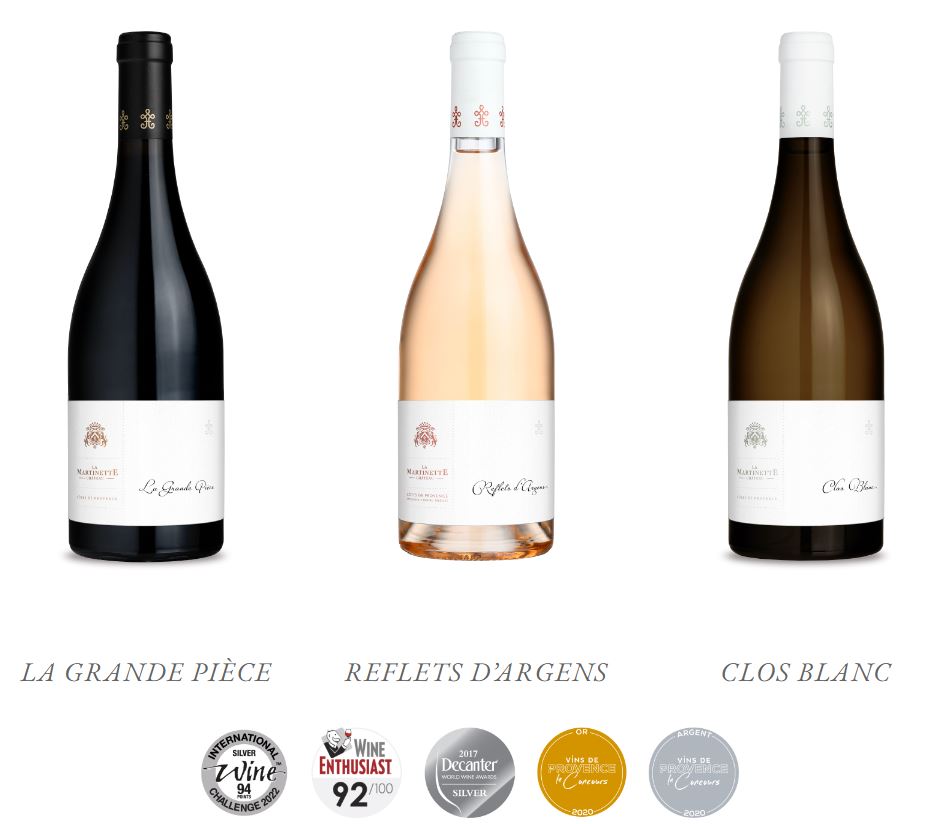 OBJECTIVES OF THE PROCESS ANALYSIS PROJECT
Analyze current company processes.
Analyze the methods of cost accounting and cost calculation (management accounting).
Develop recommendations for improving the calculation methodology. Gather the future system functionality requirements grouped by processes.
Create a comparison report with the desired functionality requirements vs 1C:Enterprise configurations. Agree with the customer on the project priorities.
Develop the system deployment schedule.
Create the process analysis report.
THE ANALYSIS OUTCOME
Process map (AS IS), recommendations for process optimization, TO BE process scheme.
The list of internal KPIs.
Cost-based accounting principles (accounting schemes), recommendations for improving the methodology, and adaptation to automation purposes.
Functionality requirements regarding the integration with the current accounting system and the management reporting.
Recommendations for choosing a 1C:Enterprise configuration.
Project plan, an estimate of required resources.
Presentation of the key results of the analysis, main conclusions, and future actions plan.
OBJECTIVES FOR THE ERP-SYSTEM DEPLOYMENT PROJECT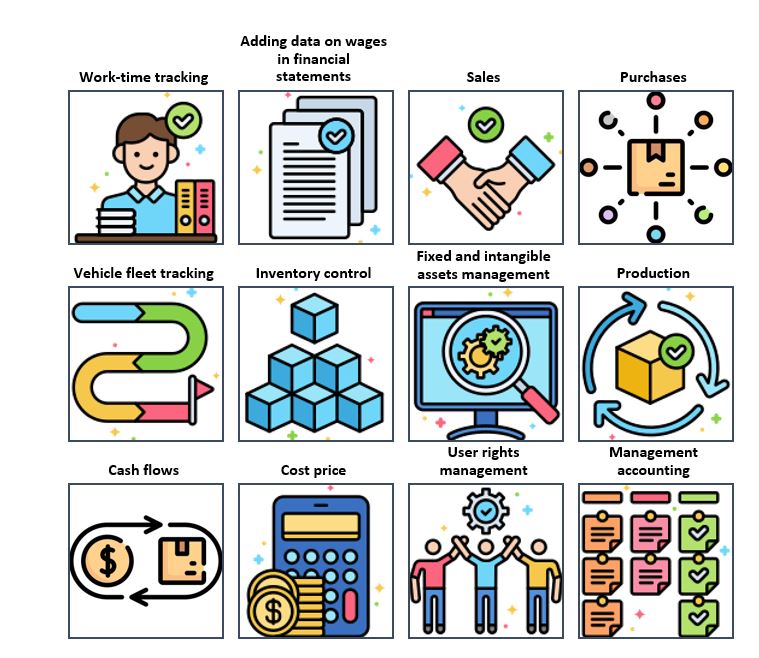 THE OUTCOME OF THE ERP SYSTEM DEPLOYMENT PROJECT
Report generation.
Management reporting in 1C:ERP, including BS, P&L, and CF reports.
Utilization of the accounting principles for the management reporting: accrual basis, revenues and expenses comparison, allocation of costs per type of operations.
Costs calculation and optimization.
Time tracking enabled automatic calculation of costs with their allocation to objects of costing, including: construction costs, agricultural costs, equipment costs.
Source:
https://nfp2b.ru/projects/selskohozyajstvennoe-predpriyatie-vo-frantsii/