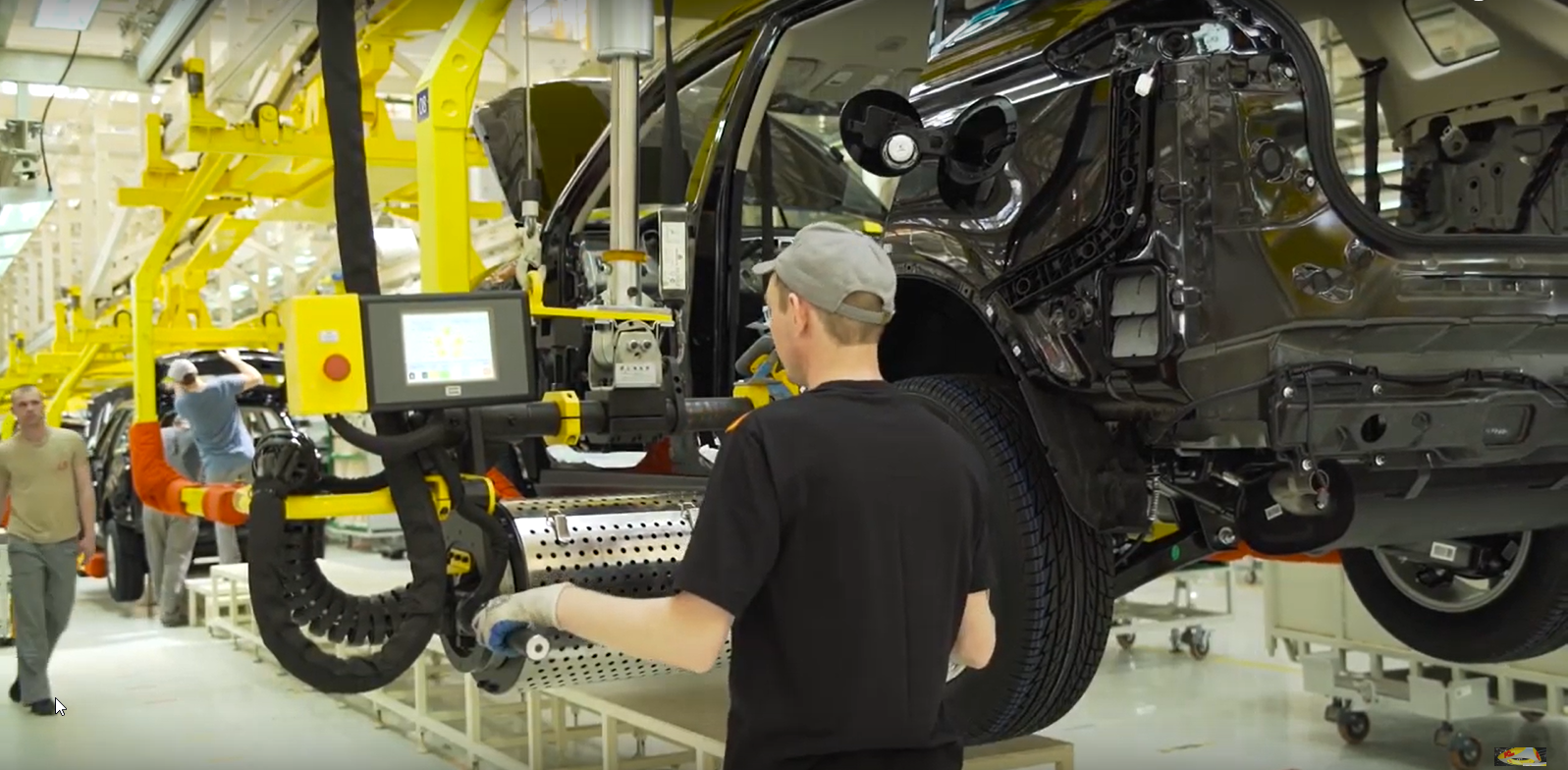 Geely is one of the largest automakers in China. Innovative and forward-thinking, Geely owns many well-known brands, including Volvo and Lotus. The company runs several proprietary R&D facilities, two design studios, and eighteen manufacturing plants.
In the fall of 2017, the new BelGee plant in the Republic of Belarus launched its production line. The plant has a production capacity of up to 60 thousand cars per year, with the potential to increase output to 120 thousand cars per year.
The BelGee plant takes up over one square kilometer. Its full-cycle production workshops use the latest equipment from leading machine tool manufacturers, including cutting-edge robotic systems.
To guarantee efficient operation and timely decision-making, an integrated management system had to be rapidly developed. The system needed to cover all enterprise processes - from customer orders to operating the assembly line, from quality control to warranty repairs and after-sales service.
BelGee's integrated management system includes solutions developed on the 1C:Enterprise platform:
A unique Quality Management System that enables BelGee to perform quality control on its cars and components, and recommend adjustments to manufacture processes by analyzing warranty claims.
A Manufacturing Execution System that enables optimized production sequence planning.
Every future car and its components are tracked through every stage of production using RFID, mobile terminals, and purpose-built production tracking equipment. Process monitoring is carried out in real-time.
The MES system features:
an assembly line management system that communicates work process status and defect occurrence
integration with the Andon monitoring system that provides visualization of equipment and assembly line status
integration with the DC-Tool system, enabling control of electronic assembly tools
In addition to solutions developed on the 1C:Enterprise platform, the integrated management system includes the 1C:ERP 2 enterprise resource planning solution. 1C:ERP enables effective product specification management, drawing up of production plans, cost and capacity planning, supply chain management, and process generation for business activities such as sales and procurement or service and maintenance.
The system reliably calculates the actual production cost of cars assembled at the BelGee plant. This helps rapidly conduct detailed cost analyses and reduce production costs without losing quality.
The warehouse management system component of 1C: ERP enables Just In Time delivery of components from the warehouse to the assembly line.
Outcomes
The BelGee plant's integrated automation project was implemented within an extremely limited time frame. Over 200 workstations were automated.
Using solutions developed on the 1C:Enterprise platform accomplished the following primary goals:
generation of balanced production plans that eliminate downtime
synchronization of assembly processes and supply chain management
automated production cost management and cost reduction