The Russian branch of Scania has finalized the electronic document management system, which was introduced in 2015. Recently, the company has expanded its activities and needed to optimize the system. The key points were the automation of a large number of business processes and the customization of templates for contract documents. As a result, the processing of documents was accelerated, and the transparency of accounting for contract documents increased.


Scania Group
Scania is a leading manufacturer of heavy-duty trucks, city buses, and coaches, as well as industrial and marine engines. In addition, the company sells a wide range of maintenance products and offers financial services. Scania operates in about 100 countries and has over 35,000 employees.
Before the implementation of the project:

Earlier the company used 1C:Document Management. Due to the fact that the scale of the company's activities increased, it was necessary to refine the system to optimize the company's document flow, especially the parts related to interaction with contractors.
Project goal
Speed up and increase in transparency of the process of approving documents.
Project objectives
To set complex business processes for the agreement of contractual documents;
To optimize work with internal documents;
To ensure control over the approval of documents.
The uniqueness of the project
12 types of contractual documents have been set up (for example, tender documents, commercial proposals, several types of additional agreements and contracts, acts, and invoices), as well as complex processes for processing framework and one-time contracts, processes for coordinating contractors.
A budget control has been developed when drawing up contractual documents: from the very beginning of work with a counterparty, an employee notes a budget in a client´s card, which is selected based on a number of data, such as agreements, reliability, and so on. If the budget is exceeded when drawing up the contractual documents, the system notifies of the exceeded budget.
Project results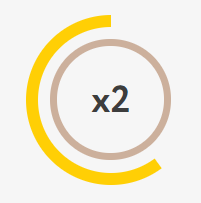 1. The processing of documents has accelerated (coordination, approval of the budgets of contract documentation, familiarization, drawing up of contract documentation).
2. The transparency of accounting for contractual documents and related tasks has increased (at any stage of document processing, they can see the status and progress of tasks and documents).
3. The time for working with contractual documents has been reduced, the preparation of documents for contractors has been accelerated twice, which simplified the external document flow.