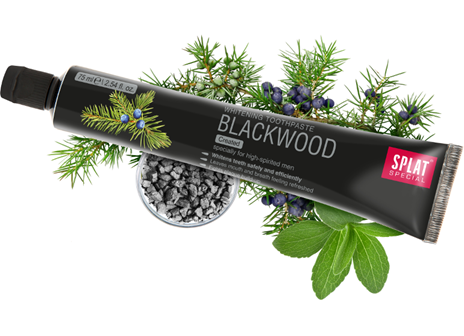 To manage a growing business with no possibility to monitor the financial result in real time is like driving a car forward but looking in the rear-view mirror. (E. Demin, "Splat Global" Ltd general director)
Splat Global Ltd is a Russian, dynamically growing company, a leading developer and manufacturer of products in such categories as oral hygiene care, home care products and cosmetics, covering up to 18% share of the market. The Splat brand is known in more than 60 countries, including Ukraine, Belarus, Kazakhstan, Azerbaijan, Latvia, Turkey, China, and the UK.
In connection with the company's development and the adopted strategy of active international market penetration, taking into account the need for changes in the management concept towards integrated business planning, Splat global made a decision to launch a project with the following goals:
to introduce a modern information system of the ERP-class as a unified system for operation planning and performing;

to implement in the system the possibility to model various performance scenarios and estimate economic effect in real time;

to make it possible to get the information about the company's performance on the exterior markets (more than 60 countries) in a single system, generate consolidated financial reports universal for all countries;

to fulfill integrated automation and optimization of all functions, including planning, sales, production, procurement, delivery to customers, finance and treasury;

to enhance labour efficiency of employees by reducing routine operations;

to modernize the existing IT infrastructure.
At the planning stage of the project, the company's leadership considered several systems – some largest foreign ERP vendors and a product of the domestic 1C firm according to the following criteria:
functionality;

cost of implementation and possession;

possibility to purchase separate modules and the development flexibility of the system.
The 1C:Enterprise platform solutions (1C:ERP, 1C:Warehouse management system, 1C:CPM and 1C:Document management) were admitted optimal by all the three criteria.
Project uniqueness
1. Project team. The project was fulfilled by the internal team of the company with methodological assistance from 1C-Rarus. The main focus was made on the comprehensive automation of business processes instead of separate operations or workplaces.
2. Creation of own subsystems. During the project, four more subsystems, previously realized in MS Excel, were developed in the ERP framework.
Solution architecture
The set of implemented 1C systems is based on a three-level architecture: client, application server, database server. In order to flexibly manage the processes of development, implementation and support, the project team organized several environments:
Production environment, intended for industrial exploitation

Testing environment, designed to test existing and new functionalities, carry out load testing

Development environment which serves for modernizing existing functionalities and developing new ones.
Project results
Implemented unified ERP-system of a "new type" on which all the company's structural divisions work in compliance with the project goals. Organized unified information area for managing operations, document turnover and conducting financial analysis within the entire holding.
It's worth mentioning:
1. 1C:WMS Logistics: up to 100 automated workplaces, organized accounting for goods and materials.
2. Treasury subsystem: introduced cash & loan management, ensured application of payment schedule and control over accounts receivable.
3. Procurement subsystem: considerably improved and implemented functionality for satisfying the company's needs. The procurement manager in real time receives information about changes in the needs of the production department and other divisions.
4. Production subsystem: the company manufactures more than 500 brand names and more than 10 million units monthly. The production cycle is automated now and all the data is recorded online in the ERP system. This allows monitoring whether the production plan is fulfilled.
5. Sales and CRM: automated accounting for client orders, order processing and monitoring order status in connection with 1C:WMS Logistics.
6. Repair management subsystem: planning and monitoring of tech maintenance execution, scheduled and spontaneous repairs, manufacturing capacity restrictions.
7. Automation of a laboratory and quality service in compliance with the GMP requirements: the results of laboratory tests and product and production quality control are stored in electronic form; it is possible to trace a batch of finished products from the purchase of raw materials to shipment to the client.
8. Automation of accounting for trademarks taking into consideration the peculiarities of the procedure for trademark state registration in the countries where the company's products are sold.
9. Optimized HR management and payroll calculation.
10. Budgeting and consolidation: Introduced processes for collecting information on the actual performance of the company's divisions and control over budget implementation.
Moreover, the project team developed and implemented two unique solutions:
1) Supply Tool is a supply chain management system which calculates the optimal insurance stock of raw materials and finished goods and plans production loading taking into account various restrictions.
2) Promo Tool is a system for controlling the volumes of products and commercial conditions for large networks by sales channels in order to launch promotions, as well as use the data on promotional volumes for further planning and forecasting.