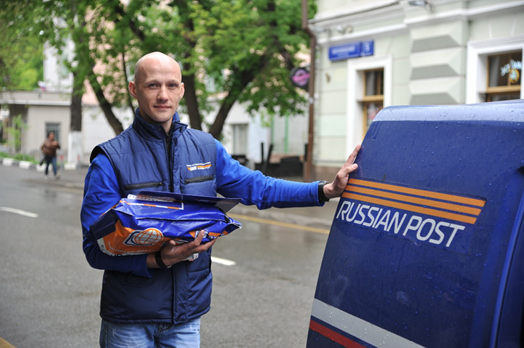 Russian Post is a federal postal operator, one of the strategic enterprises of Russia. It provides postal, transport, logistics and financial services to individuals and legal entities throughout the Russian Federation, as well as performs international deliveries. Russian Post serves tens of millions of clients annually. It also has 86 branches, more than 1000 separate structural divisions, and about 42000 postal offices.
In 2016, Russian Post decided to upgrade the existing electronic document flow system (EDFS), since it was designed for fewer users, was unstable and low-productive. It was required to automate the processes of:
collection of the needs from all structural divisions;

preparation, conduction and accounting of procurements for the supply of goods;

provision of services in full compliance with regulatory documents;

provision of the possibility to collect, control and analysis of information on the procurement activities.
Due to the enormous scale of the project, its implementation required the efforts of several executors – the National Informatization Center, Lanit, 1C Company, 1C:Corporate Management Systems and 1C:SoftRise – leading experts in the field of creation and integration of high-tech information systems and industrial solutions.
Project uniqueness
The peculiarity of the Russian Post project consists in its unprecedented scale of created EDFS – 36000 workplaces in all regions of the Russian Federation have been connected to the system, and their number continues increasing.
Besides, the project has solved unique technological tasks that enhance the overall enterprise's efficiency. The project team has developed unique data exchange mechanisms in order to organize rapid document exchange between Russian Post's divisions and subdivisions. These mechanisms not only ensure the regular and rapid exchange but also have a margin for cases of unscheduled mass document sending by region.
In addition, there have been implemented some mechanisms intended for increasing user's convenience, flexibility and accuracy in fulfilling operations with documents.
Project objectives
1. To shift to electronic reporting and document management from the paper ones.
2. To create a new architecture of the EDFS based on the new high-tech platform 1C:Document Management CORP.
3. To automate up to 40000 workplaces.
4. To enhance the overall system's efficiency, to ensure its stability and minimize the number of errors.
5. To achieve high competitiveness, technological effectiveness, and client orientation.
6. To speed up document processing in the EDFS both on the internal and external levels of the Russian Post organizational structure.
7. To ensure control over the executive discipline of employees in the implementation of regulated operations within the framework of automated business processes.
8. To speed up and optimize the work of structural divisions.
9. To quickly receive consolidated analytical data for the development of efficient managerial solutions.
Project results
In general, upon the implementation of new systems, all the above goals have been successfully achieved. Moreover, further development of the implemented system is possible (the company can expand its functionalities, increase the number of users) with saving the set productivity thanks to the mechanisms of the 1C:Enterprise platform.
Economic effect
reduced paper document flow by 35%

speeded up document processing in divisions by 10%

speeded up document exchange between structural divisions by 10%

reduced time spent on search and selection of documents by 50%

increased executive discipline of employees by 20%