Ricoh is a global company, one of the world leaders in the field of software solutions for document management, a supplier of IT equipment, IT services and an outsourcer of IT infrastructure. Nowadays, Ricoh is an intensively growing enterprise with headquarters in Tokyo and presence in more than 200 countries.
In addition to supplying printers, multifunctional devices and other typographical equipment, the company provides after-sales services, replacement of consumables, components and repairs of Ricoh brand machinery as well.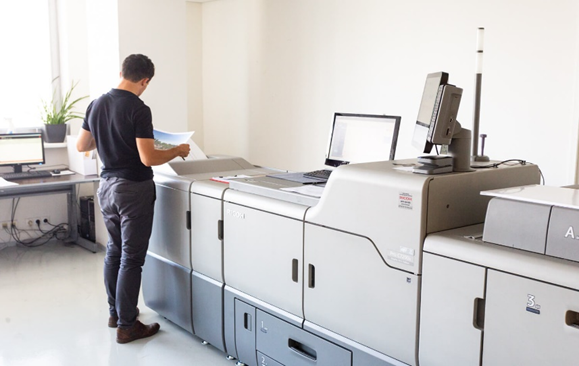 Due to the lack of coordination in business processes and manual performance of most of the operations, the enterprise often faced various errors, shortcomings in the efficiency and accuracy of order execution. Ricoh required software that would allow managing all the business aspects through the unified interconnected interfaces and databases.
To enhance service quality, it was decided to implement the Itilium Service Desk and arrange efficient service management. Besides, it was needed to ensure convenient customer access to the system via a web interface.
Project objectives
The main project goal was to create an automated interconnected module system based on 1C, Itilium and 1C:Bitrix to provide as efficient as possible service support including the management of service incidents, device fleet, tangible assets, logistics operators and KPIs.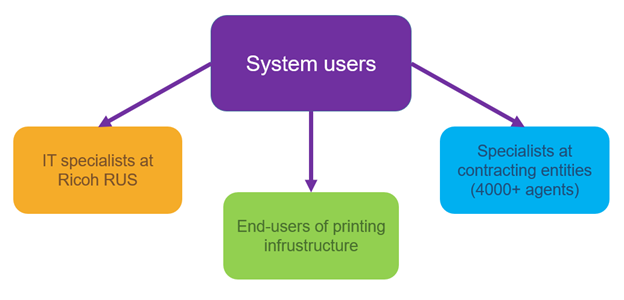 The integration performer for the mentioned system was
Desnol Soft
, an official 1C partner, specialized in the development of information software for efficient IT services management.
Project uniqueness
The project team created an interactive map which displays in online mode all the devices serviced by Ricoh Rus, their location, quantity, description and states.
The system's functionality:
1. Scaling by territory, equipment, service types (till the entire IT infrastructure of customers).
2. Integration with other service management systems.
3. Integration with various logistics providers.
4. Advantages of managing orders/incidents.
5. Real-time tracking of engineer status and delivery stages.
6. The system accumulates and stores all the information on each call by each serial number of products.
7. Material use management & warehouse fullness management.
Project results
An efficient scalable system was developed which contributes to aggressive business growth with a moderate cost increase and reduction in the number of errors and manual operations.
The economic effect of system implementation and scalability:
1) the volume of manually executable operations was reduced by 52%;
2) a reactive expansion of the service provider network capacity after implementation by 400%;
3) increased number of orders, operations per year, serviced equipment and locations.