Sulzer Chemtech is a subdivision of Sulzer AG, a global group with headquarters in Winterthur, Switzerland. The group is a leader in innovative technologies for mass transfer, separation, and static mixing in the chemical and petroleum refining industry, as well as in technologies associated with the manufacturing of liquefied natural gas, polymers, biopolymers, and biofuel.
Starting with 2008, the group runs its own plant in Serpukhov, Russia, fitted with the most up-to-date equipment and the latest technologies.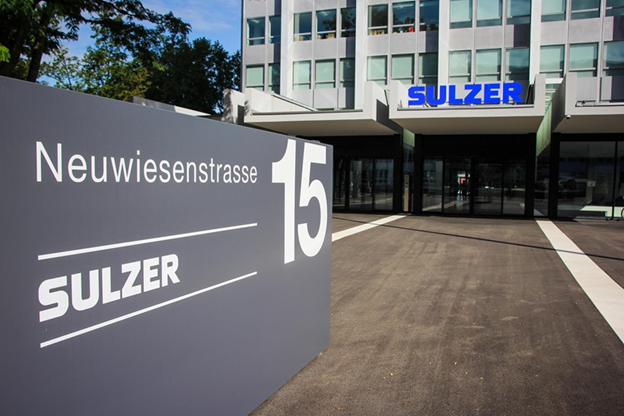 PROJECT PURPOSE AND DESCRIPTION
Project purpose
Automate management of projects;
Make a switch from full cost accounting to the calculation of cost per unit of manufactured products;
Minimize efforts to maintain records.
STATE OF THINGS PRIOR TO DEPLOYMENT
The company started stage #1 of 1С:ERP deployment project in 2017. This stage covered the automation of essential accounting functions, namely, financial and tax accounting.
In 2019, the company initiated stage #2 of the deployment project that covered automation of project-based production and a switch to detailed cost per unit accounting.
UNIQUE AND INNOVATIVE
Sulzer Chemtech production is built around a project-based approach. It means that all company activities, from sales to the procurement of raw materials and components, are parts of specific projects.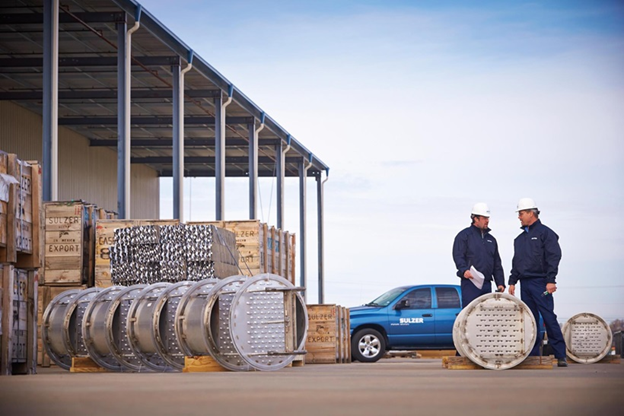 The customer required a solution to maintain production records on sold products and facilitate planning analysis for each production stage.
Currently, the standard 1С:ERP has no full support for project-based production management. It was important to implement the required functionality with as few modifications as possible to preserve the ability to upgrade to future releases.
With this purpose in mind, the deployment partner decided to keep the core functionality intact and complete the task by adding new project-related objects.
Also, the customer is proud to have highly efficient personnel. In fact, a pretty small team handles all required work. Thus, the newly deployed solution to manage costs per unit had to be convenient for employees and prevent their distraction from production operations.
More to it, the new system had to be seamlessly integrated into the existing IT landscape of the customer operating on a global scope. It was necessary to establish end-to-end IT processes from placing new orders into 1С:ERP and further planning of design and production with the external system to completing orders in 1С:ERP.
ARCHITECTURE OF THE SOLUTION AND PROJECT SCOPE
Deployed products
1C:ERP Enterprise Management:

Project-based production management;
Procurement management;
Inventory and warehouse management;
Cost calculation and allocation;
The architecture of the solution and project scope.
Number of workstations: 30
Project duration: 11 months
Project person-hours: 4 000 person-hours

Within the scope of the project, the partner has developed several tools to help the customer manage its projects:
Add Project Planned Values document. This form contains detailed data on a project, including:
Expected project income.
Expected project costs consisting of:

Direct material costs;
Labor costs;
Overhead expenses;
Expected project profitability.
Project Manager workstation. This workstation type is designed for project managers and enables them to quickly analyze project status. They can view data on planned project indicators (profitability, planned costs) vs. the current state of things. Additionally, managers can generate supplementary reports that decompose aggregate data down to details.
Target-Actual Analysis report. To enable detailed analysis of actual project costs, the developer has refined a special purpose report that allows drilling costs down to source documents (purchase documents for inventory, work pay slips for person-hours, and confirmation documents for burden costs). Together with the Add Project Planned Values document, this report makes it possible to identify deviations within costs composition and amounts and then adjust allowed limits. As part of the project, the deployment partner has also created a designated 1C mobile application that enabled registration of production operations right in the place of work.
Mobile application use case scenario:
At the start of manufactured unit production, the system prints out a manufacturing bill of materials that contains data on a product (its name and number of units to be manufactured) together with a step-by-step process description. This document is an inherent part of the product and accompanies the product in hard copy at all stages of production. The barcodes included with the document contain data on a unit under manufacture and operations required as part of the production process.
Production employees scan barcodes on their passes and barcodes on the bill of materials, thus automatically registering a specific production operation in the system.
Employees specify consumed raw materials and the quantity of reusable waste material obtained during a specific production stage in the manufacturing process.
Employees register completion of works in the mobile application by rescanning the bill of materials.
As part of the project task to migrate warehouse logistics into the digital domain, the deployment partner has developed warehouse workstations to enable quick print out of accompanying sheets for received batches of materials or components. Personnel can use these lists to quickly register inventory transactions, such as putting materials into storage or moving from storage to production.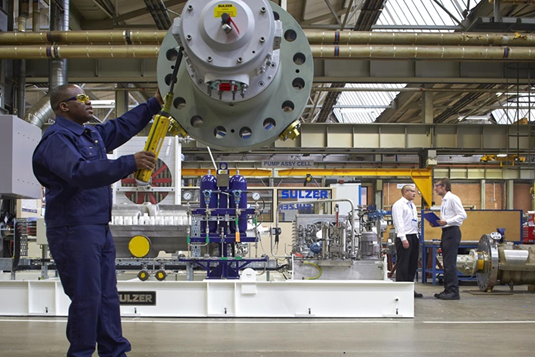 Additional software and computer equipment
As part of the project to build an integral IT infrastructure in the customer's premises, the partner completed the following works:

Integration with the head company system that enabled acquisition on engineering bills of materials;
Integration with customers system SULPRICE that enabled the acquisition of product specifications and automatic calculation of project costs.
PROJECT OUTCOME
The project was a complete success that included the following achievements:
1. Full automation of the company project management activities:

a. Introduction of a project (activities) catalog for further detailing of planning and accounting processes.
b. Adding and keeping of planned project values to manage the profitability of works.
c. Project-based production: production orders get connected with ongoing projects and are managed in the system.
d. Project-based procurement: project-related, forecast-based, and with inventory records linked to projects.

2. Digitized record keeping: mobile workstations for production and warehouse employees, active use of barcodes to identify employees, manufactured units, and equipment. With the deployed solution, the customer has received tools to efficiently analyze company records and lower the cost of maintaining such records.

3. A switch from full cost accounting to accounting costs per unit of manufactured product. The solution gave detailed information on the structure of actual costs and the ability to evaluate costs for future projects more precisely.
ECONOMIC EFFECT OF THE DEPLOYMENT


faster generation of management reports

faster processing of orders