1C Company at Hack.Moscow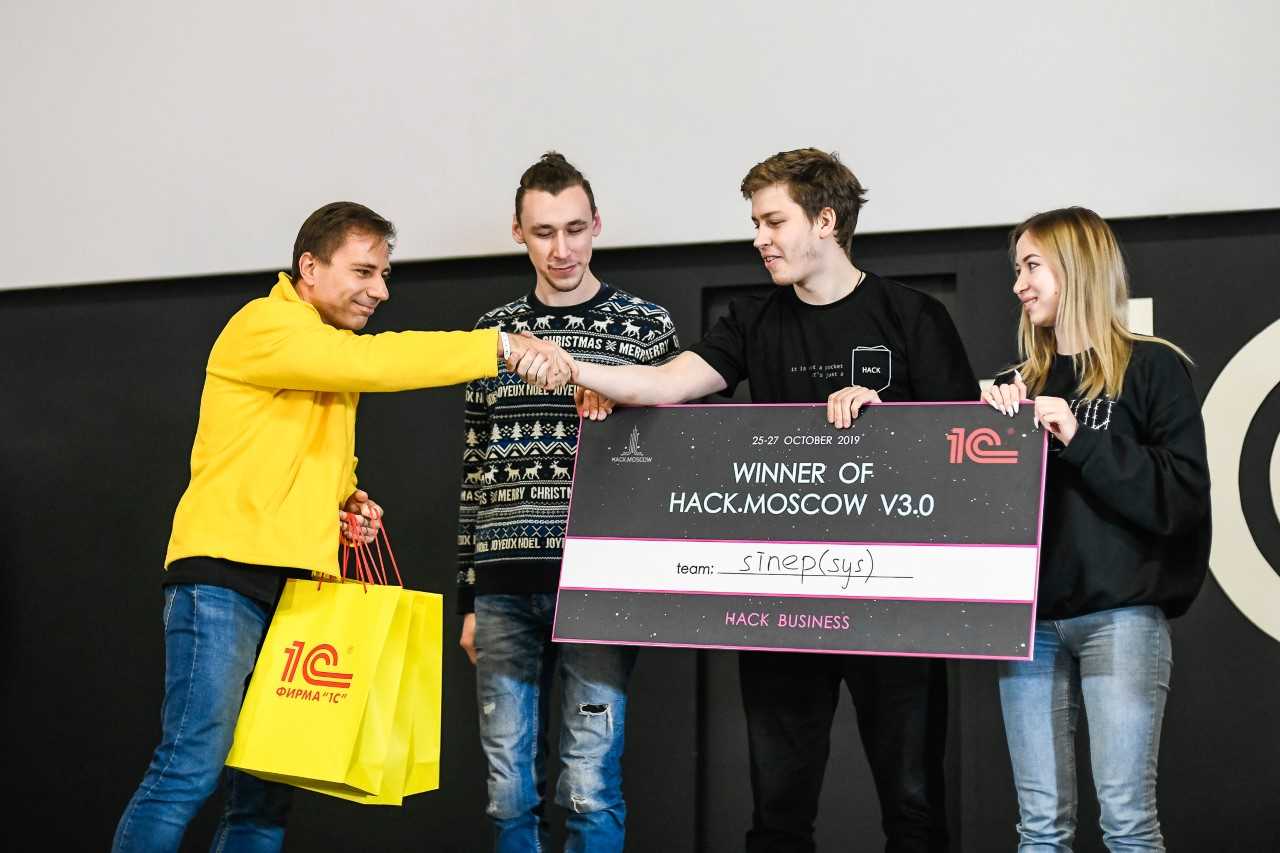 The largest international hackathon in Russia Hack.Moscow took place from 25 to 27, October in Moscow. It is an intellectual and technological competition for community developers.
More than 700 advanced participants from 50 countries arrived at 1C Company's site to compete in IT-skills. During 36 hours participants had to solve various tasks or create prototypes for solutions on the most interesting themes - business automation, geolocation, education, blockchain, machine learning and a lot of others.
Such companies as 1C Company, MTC Here, EdCrunch, Waves presented their challenges for the hackathon contestants.
The challenge from 1C was on logistics company processes automation. It was required to develop a mobile application capable to interact with a chat-bot for any of the popular messengers. From the part of 1C Company, four experts-mentors assisted 17 teams of developers to fulfill this track.
The jury included representatives of 1C Company and some hackathon partner companies. They assessed the finished projects on the 1C track according to three criteria: innovativeness, completeness of the idea and functionality of the prototype.
The Sinep(sys) team from Russia became the winner of Hack.Moscow in the 1C challenge.
Besides, to make the hackathon participants acquainted with 1C technologies, the company held a workshop on the second competition day. During the workshop participants learned how to quickly develop a simple chat-bot using 1C programming language, apply low-code and business process mechanisms to manage chat-bots, as well as some methods of work and integration with messengers.
October 28, 2019
Peugeot Citroen Leasing Ltd: rapid start of a new leasing company through the implementation of a reliable back-office system
October 30, 2019
Volvo Finance Service Vostok LLC: two times faster work of the back office upon introduction of an industrial system on the 1C:Enterprise platform