Rapid start of a new leasing company through the implementation of a reliable back-office system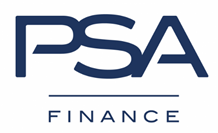 Peugeot Citroen Leasing Ltd is a leasing company, forms a part of the PSA Group and has presence in 18 countries all over the world. This leasing company's activity is closely related with the trade policy of such automobile brands as Peugeot, Citroen & DS and consists in providing clients with a wide range of financial solutions and services.

Already at the business planning stage, the company's leadership decided to bet on the IT-system as a key tool for maintaining rapid business growth rate with a minimum number of personnel.
Peugeot Citroen Leasing Ltd rigorously explored the market of corporate accounting systems and opted for a solution based on the 1C:Enterprise platform from Homnet Leasing – an official 1C Company partner.
Such a reliable information system and high-quality support help to avoid financial losses in case of accounting mistakes, as well as create a positive impression of interaction with the financial company.
In comparison with other applications the chosen one has the following advantages:
high completeness of the out-of-the-box functionality which facilitates system deployment procedure and makes it possible to meet budget requirements

1C:Enterprise flexibility ensures the rapid introduction of changes

a team of experts and vast experience of successful implementations at various leading enterprises in the field

module structure and industrial approach to the system development that gradually improve its functionality according to the business scale
Key project results:
1) ensured opportunity for business growth and quick response to changes in the market environment with a minimum number of back-office employees
2) arranged control over the operational activity through the company's subdivisions
3) achieved maintenance of efficiency and activity transparency of the company
October 24, 2019
Creation of an integrated automation system for repair and equipment management in the Swedish holding ATLAS COPCO
October 29, 2019
1C Company at Hack.Moscow