1C Company released early access version of 1C:Enterprise Development Tools
1C Company releases early access version of new development environment 1C:Enterprise Development Tools for editing existing configurations or creating new applied solutions. It incorporates modern tools for individual and shared development, and has a great potential for extension.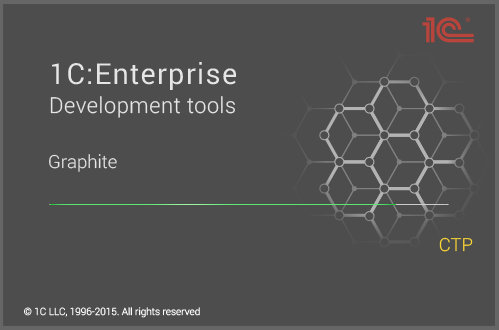 The new development environment based on Eclipse technologies is a standalone application that is not included in the platform installation package. 1C Company is creating a new generation tool using the extension capabilities of Eclipse platform. This provides a great potential for the implementation of a wide range of development automation and usability improvements. In addition to the functionality identical to that of 1C:Enterprise Designer, it has a potential for new powerful development options.
1C:Enterprise Development Tools combines 1C:Enterprise Designer features with Eclipse features. For example, support of a wide range of editors comes from Eclipse. And the Properties View (property palette), which provides the options for viewing and restricted editing of objects without opening the full editor, comes from Designer. Combining all these features ensures that your development skills will come handy when you start working with 1C:Enterprise Development Tools.
You are welcome to see 1C:Enterprise Development Tools details and download early access version.
August 26, 2015
Casanova has chosen First BIT in Dubai to improve their inventory management and customer service.
November 16, 2015
AccountingSuite won the 2016 Savvy Startup Award at SleeterCon 2015, the must-attend conference of the year for CPA firms, accounting software consultants, and software developers.