1C:Enterprise Development Tools 1.4.0 beta is available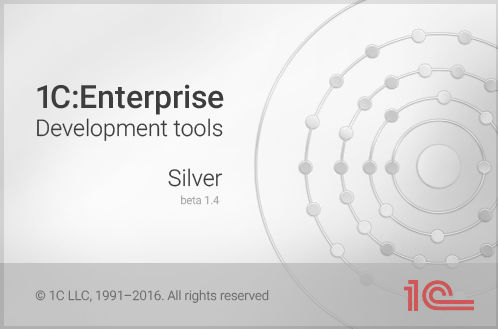 1C:Enterprise Development Tools is an integrated new-generation environment for the development of 1C:Enterprise business applications. You can use 1C:Enterprise Development Tools alongside with 1C:Enterprise Designer. Applications developed with 1C:Enterprise Development Tools are fully compatible with the latest 1C:Enterprise versions. 1C:Enterprise Development Tools advantages are compliance with the latest demands and requirements, and rapid evolution and enhancement capabilities for the development environment.
Version 1.4.0 is an improvement of version 1.3.0. It supports configuration development for 1C:Enterprise platform versions 8.3.8 and 8.3.9. Configurations being developed for both versions can share a single workspace.
What's new in 1C:Enterprise Development Tools 1.4.0 (compared to version 1.3.0)
Support of external reports and data processors
Performance measurements
Performance improvements for the following operations with large configurations:

Editing rights and roles
Editing modules
Building indexes and additional data

Further development of the managed form editor and report generation algorithms
Support of new metadata object types:

Charts of characteristic types
Style elements
HTTP services
Settings storages

Support of templates:

Text templates
HTML templates

In order to facilitate shared development, the text comparison algorithm with semantic analysis is implemented. 1C:Enterprise Development Tools use this algorithm for comparing 1C:Enterprise script blocks, as well as MDO and XML files. This algorithm identifies moved fragments.
Export and import to or from XML files is implemented for the following object types:
XDTO packages
Accounting registers
Calculation registers
Charts of accounts
Charts of calculation types
Business processes and tasks
Types based on these objects are available, tables of these objects are available in query and data composition schema wizards, and the object model based on these types is available. Creation and editing of these objects is not yet implemented.
The full list of changes is provided in the file updates.html, which is included in 1C:Enterprise Development Tools distribution kit.
Beta version purpose and specifics
1C:Enterprise Development Tools are based on a totally new architecture. This provides a great potential for the implementation of a wide range of development automation tools and usability improvements. However, the beta version only uses a small part of these new architecture capabilities. It is intended primarily for mobile application development and does not support all 1C:Enterprise capabilities. In particular, it does not support some metadata object types. For the full list of limitations, see the documentation supplied with the beta version distribution kit.
1C:Enterprise Development Tools version 1.4.0 supports the following 1C:Enterprise platform versions: 8.3.8, 8.3.9.2016 or later.
The project migration feature ensures that you can use version 1.4.0 to work with configurations developed with earlier 1C:Enterprise Development Tools versions. Importing or running a project developed using an earlier version automatically converts it to version 1.4.0 project format.
The release of the full 1C:Enterprise Development Tools version is scheduled for the first quarter of 2017, with a few more beta version updates in between. The future beta versions will include the following features:
Support of external reports and external data processors
Shared development tools
Configuration distribution tools and vendor support
Further optimization for development of large configurations
Beta version availability and support
1C:Enterprise Development Tools version 1.4.0 is available for free to registered 1C:Enterprise users and 1C partners.
You can download 1C:Enterprise Development Tools version 1.4.0. The product documentation is included in the distribution kit.
Please send your feedback to int@1c.com.
You can discuss 1C:Enterprise Development Tools at the developer forum.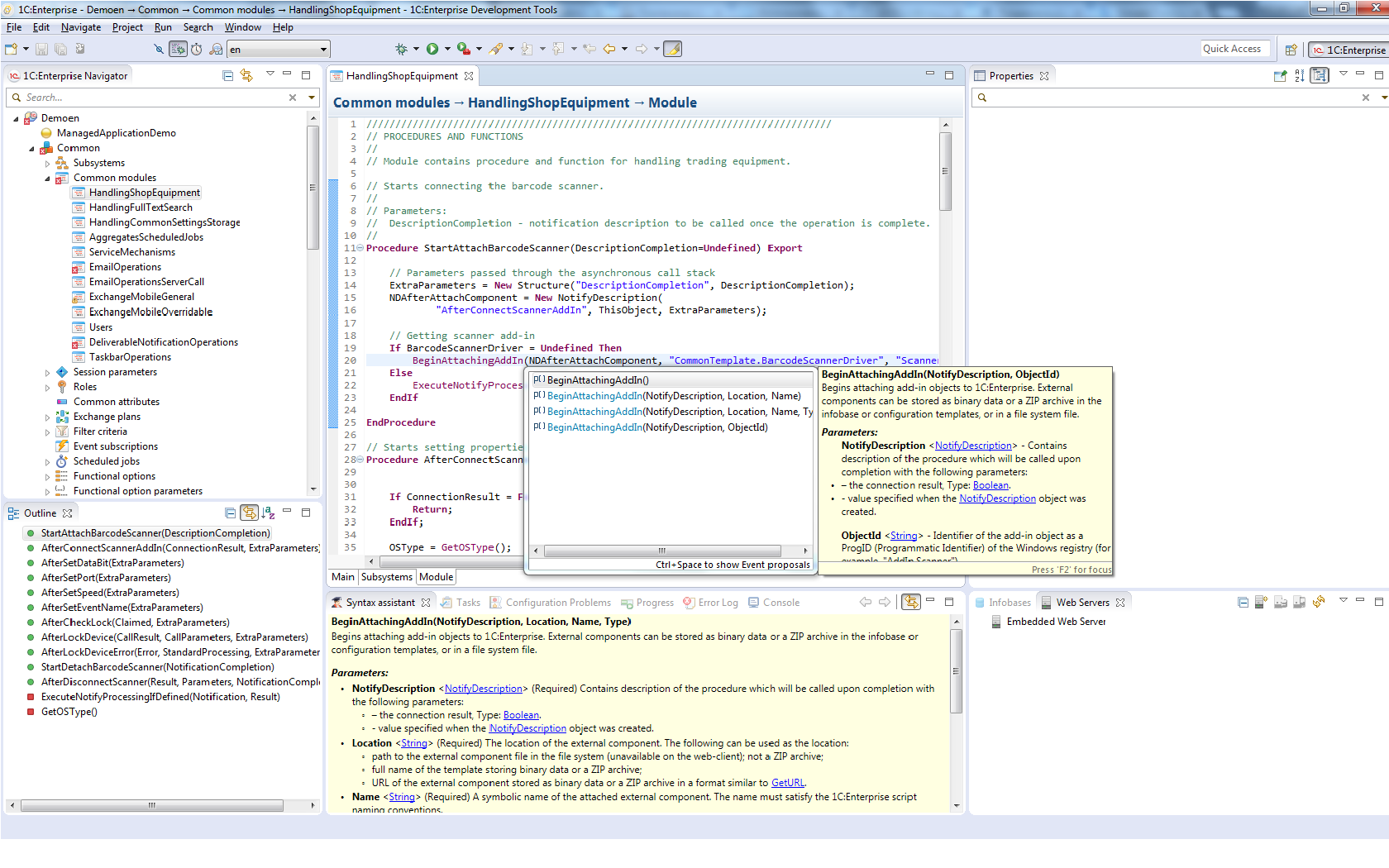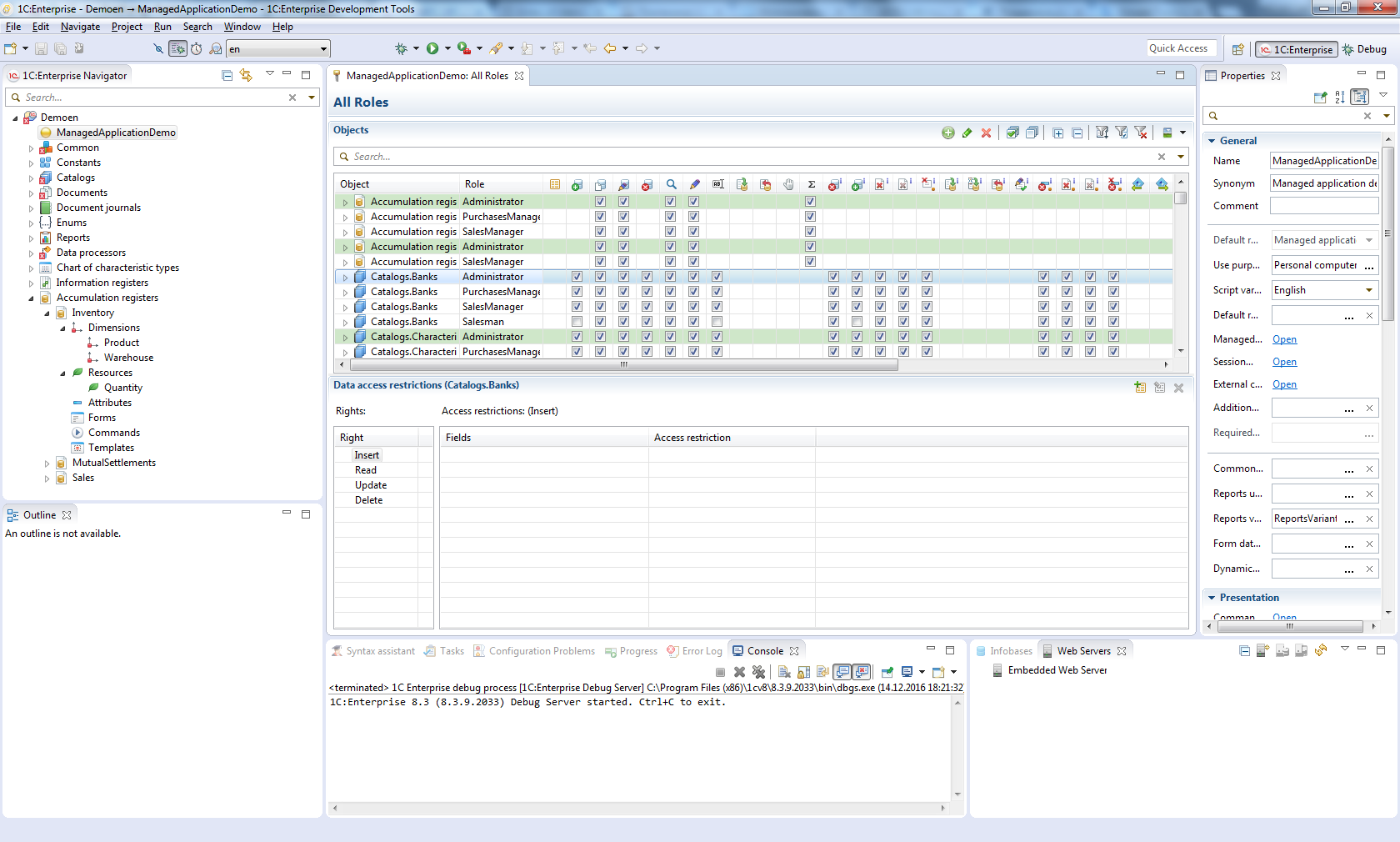 October 16, 2016
1C Company releases 1C:Enterprise Development Tools version 1.3.0 (beta). The main purpose of this release is to support 1C:Enterprise platform version 8.3.9, while significant functionality changes are scheduled for the next updates.
March 8, 2017
1C Company releases new edition of 1C:AccountingSuite, it includes a lot of new functionality.