1C:ERP is enriched with English interface
The standard version of 1C:ERP is enriched with English interface.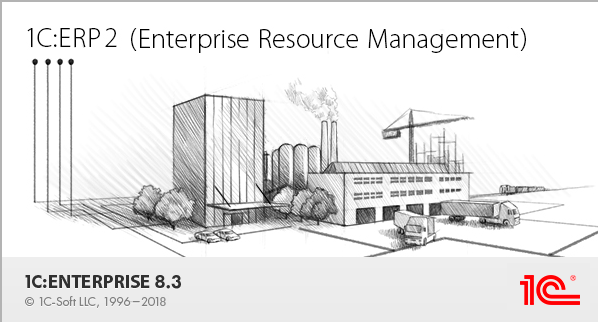 There is an expanded variety of the interface languages in the new version «1С:ERP 2.4.8», now English is available. The users have an opportunity to choose the interface between Russian and English. In the beginning, the localization into English is delivered in a trial mode. This edition will enjoy the maximum demand from the corporate customers which run an international business and have subsidiaries in different countries.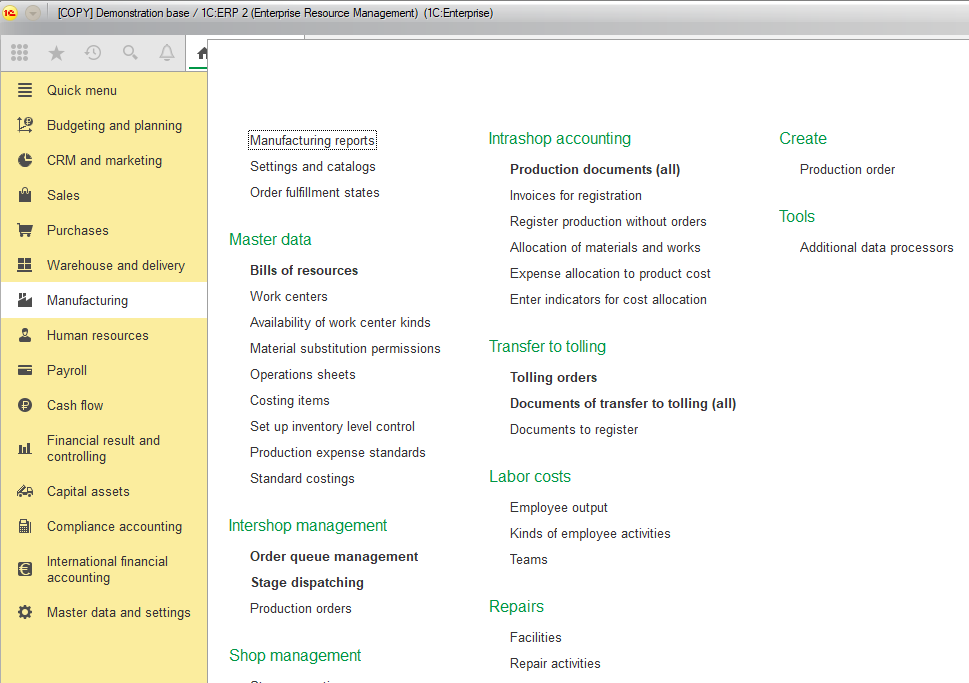 The solution is developed based on 1С:Enterprise, a modern low-code platform which uses a very experienced approach to the application designing and to the formalization and optimization of business processes. The systems developed on 1C:Enterprise are completely ready to function in a transnational scale – the customers are provided with the support of financial and analytical reports, the time zone settings, more than 20 languages of user interfaces are available, an opportunity to create and adjust the account-plan accordingly to the legislation peculiarities, flexible settings of access rights to the data, an opportunity to create mobile and cloud applications, to use the templates of complete solutions and modules as a basis for own designing, etc.
Key features of 1С:Enterprise as a contemporary platform for the rapid development of business applications:
Choose one fast and easy-to-learn platform to build and continuously improve Desktop, Cloud, Web and Mobile apps that enable innovation on a business scale

Use the open business logic (open-source code) to better understand and customize business processes

Harness the built-in set of tools and templates for the rapid low-code development, deployment, and support of applied solutions that automate business processes

Create dazzling data visualizations and insightful dashboards in minutes using integrated BI tools

Apply in-depth data access control and flexible configuration for user rights and permission sets

Experience flexible integration through web services (HTTP, REST, and SOAP), data exchange (JSON and XML), API (oData), and more

Implement your preferred architecture: Windows/Linux/Mac, Microsoft SQL, PostgreSQL, IBM DB2, and Oracle Database

Enjoy its cross-platform design. The core system runs on Windows and Linux. The client-side application runs on Windows, Linux, MacOS, and iOS/Android
The 1C:Enterprise Platform best choice for build business management solutions in HORECA, Retail, Manufacture, Logistic, Finance and other industries.
Automate a wide range of business tasks (ERP, EAM, CRM, CPM, WMS, etc.)
June 14, 2019
1C:Enterprise Platform Training Course - Junior Developer level.
July 3, 2019
1C:Enterprise platform version 8.3.15 is available, with many new features and improvements.