New 1C:Small Business 1.5.3 is available now!
1C Company released a new version 1.5.3.36 of 1C:Small Business. It was a lot of hard work to be done and we are proud to introduce you lots of brand new features and a new level of quality.
1C:Small Business is a powerful business app recommended to use by 1C partners as a base to develop own robust applications for local entrepreneurs and small business owners to help their businesses grow and run more smoothly.
This release contains the following key enhancements:
New "Taxi" interface
New design and menu structure
List of favorites
Full-text search
Web client support in new browsers
Improved and enhanced user interface
Enhanced manager dashboard
Enhanced email operations
New user desktop calendar
Extended options for selection of products and services
Enhanced categorization for counterparties, now with tags and segments
Enhanced cashier dashboard with visual display of sales and returns
New option to prohibit changing the past periods
New business features
Affinity card dashboard, with discounts provided by the cards reflected in documents and reports
Calculation and analysis of automatic discounts in documents
Journal of alcoholic beverage retail sale records
Payroll accrual kind: sales commission
New report features
Library of additional reports
Improved report design and settings
Additional report on shortages and shortfalls
Additional accounting analysis wizard
New features of the Analysis section reports: sales, funds, settlements, warehouse, manufacturing, and financial results
New print features
Printing document batches
Auto filling of fields in the contract print wizard
Auto filling of printed counterparty contracts
Miscellaneous
Search and correction of duplicate records
Extended user rights settings
Enhanced data exchange with websites
More objects now support versioning
Text messaging
New address book
Bulk sending of email and text messages
Importing data from external sources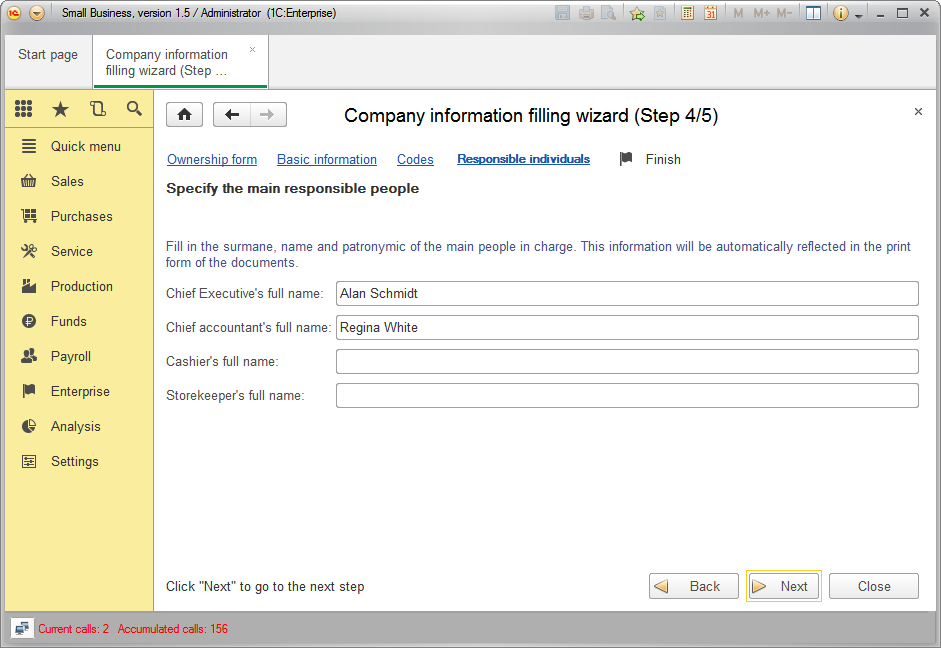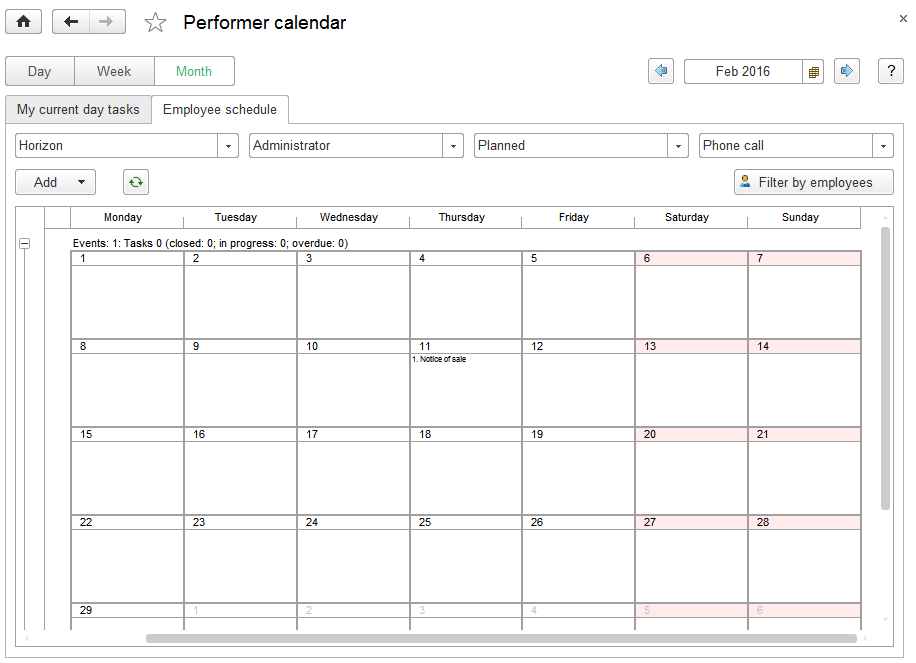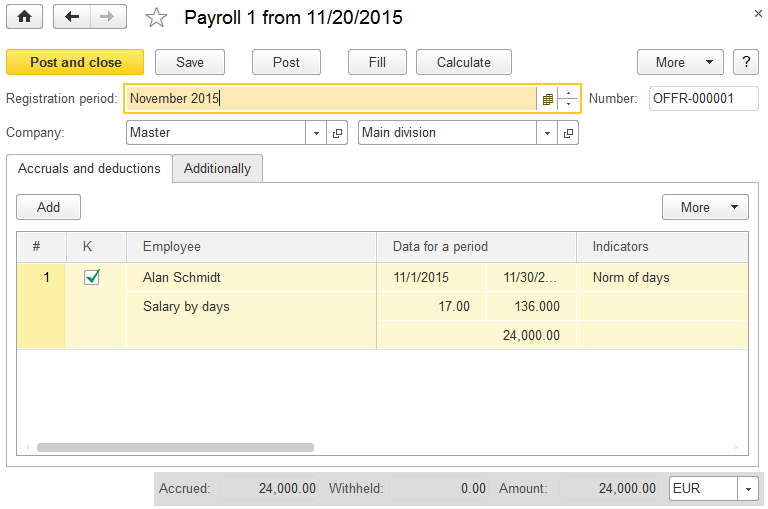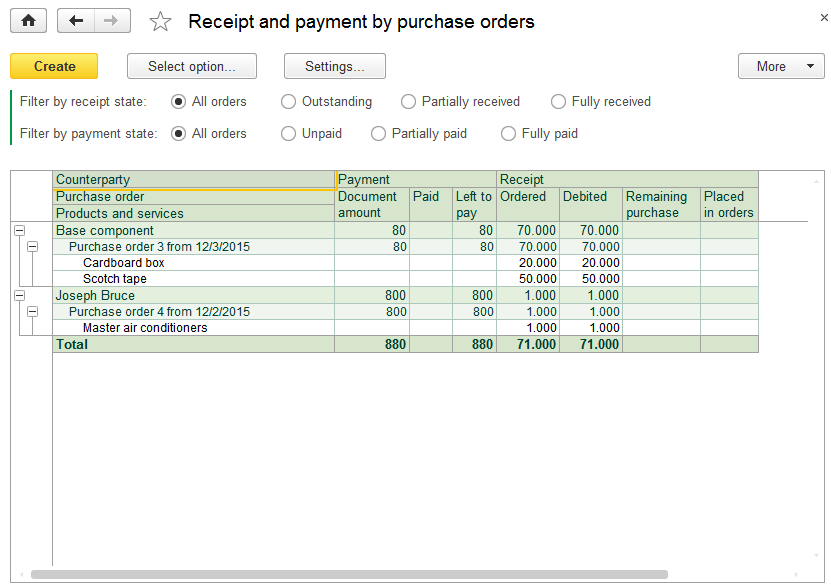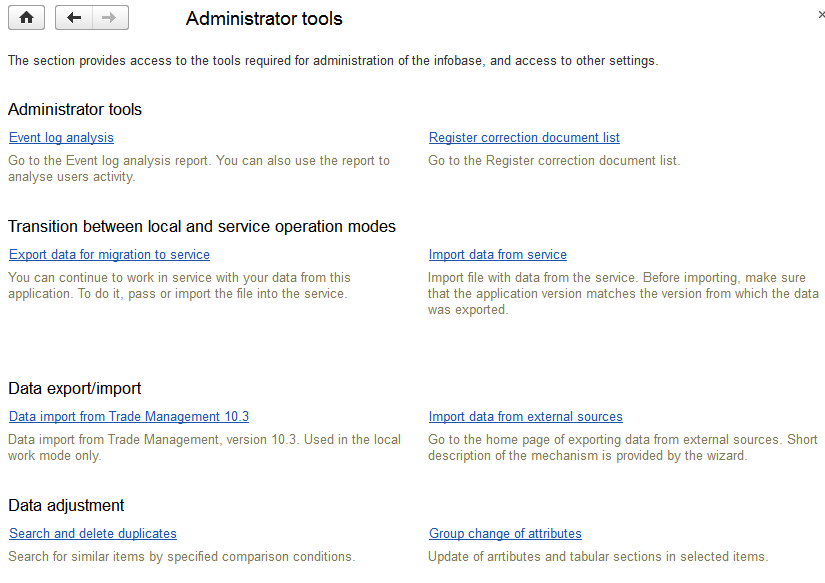 Legal notice
1C LLC is the owner of 1C:Small Business, it is a free business application, is distributed "as is", and can be used as a basis for development of your own applications on 1C:Enterprise 8 platform. This program is distributed WITHOUT ANY WARRANTY and 1C Company provides support for this application at 1C:Developer Network forum. In order to use 1C:Small Business or applications that are based of it, it is required to own or acquire valid licenses of 1C:Enterprise platform. To study 1C:Small Business, you can run it on 1C:Enterprise (training version), keeping in mind the limitations of the training version.
You can download 1C:Small Business 1.5.3 in the Products section of 1C:Developer Network.
Please do not hesitate to provide us with feedback or support requests on 1C:Small Business support forum (try it, it's free!)
February 2, 2016
1C Company publishes a new edition of 1C:Translator 2.1. This software is designed to streamline translation work and ensure consistent terminology, especially for large translation projects.
February 25, 2016
New 1C:Subsystems Library 2.2 is intended to design on premises and SaaS applications based on 1C:Enterprise.