Prospects for cooperation in the field of automation with the Government of Dubai
On January 28, as part of the development of 1C technologies in international markets, we held a conference with H.E. Mr. Mohammed Shael Al Saadi, CEO of Corporate Strategic Affairs sector within the Department of Economic Development, and Ms. Anna Koriakovskaia, CEO of AnaSOFT, is the official partner of 1C in the UAE.
The main topic of the meeting was the discussion of potential areas of cooperation in public institutions' automation. The conference discussed the topics of building centralized accounting systems, the use of innovative methods in ERP budgeting and system implementation, and the experience of creating local competence centers.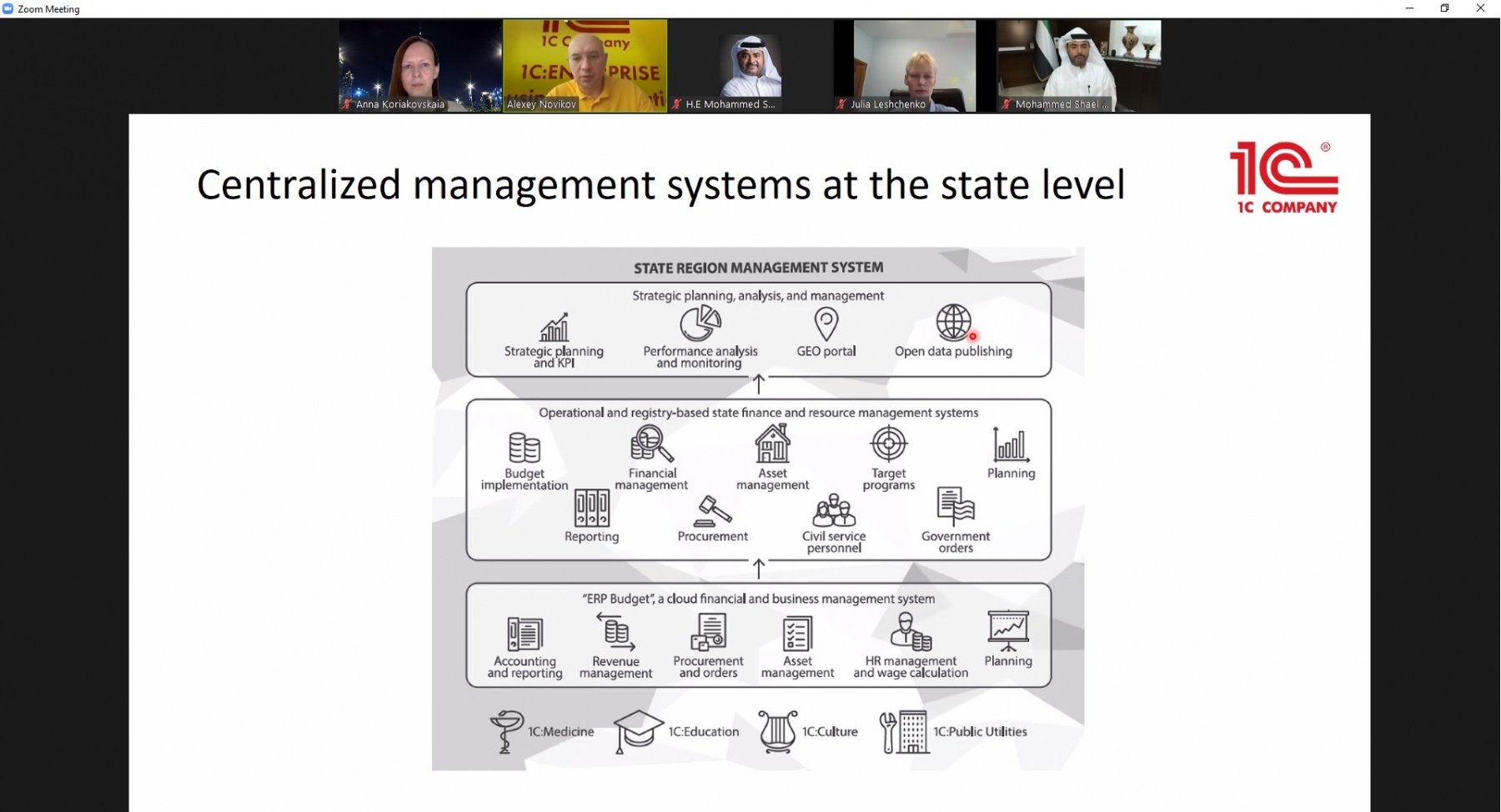 We shared our experience using the platform's flexibility to create universal solutions-from managing space programs to apps that can help fight a pandemic's consequences and prevent them.

The Luna -2019 projects in the international space program "Sirius" that provides accounting for internal use items and food on the space station, followed by the introduction of address storage, and the specialized solution "1C:StopCOVID" - designed to reduce the likelihood of employees contracting viral diseases and take care of their health in a complex epidemiological situation.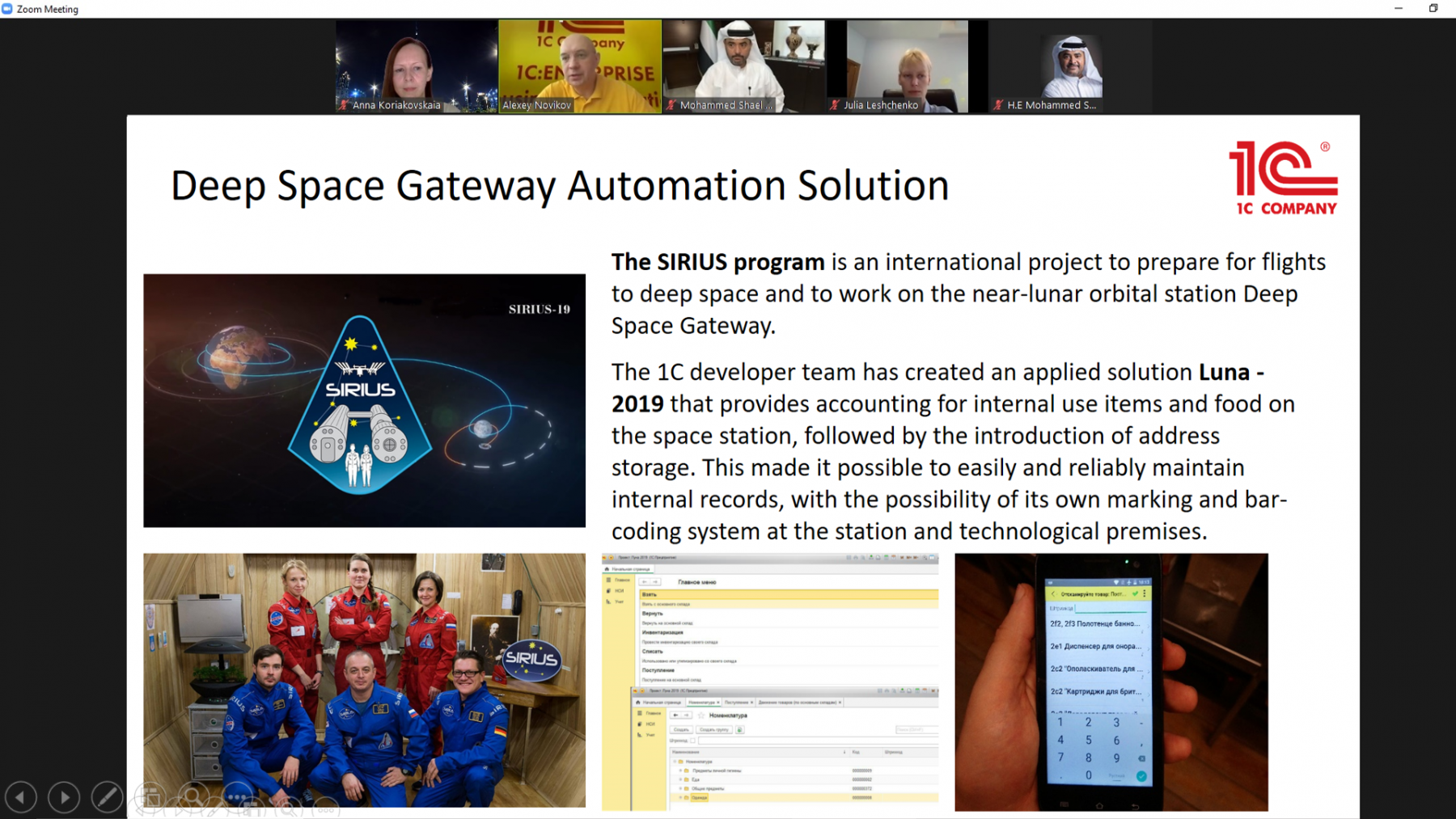 H.E. Mr. Mohammed Shael Al Saadi represents his opinion on the current trends and prospects for automation in public administration.
We express our great appreciation and gratitude to all the participants of the conference.
January 18, 2021
1C:Enterprise Development Tools 2020.6 is available
February 9, 2021
1C:Enterprise Junior Developer course on Coursera for international developers is now available.