We started working on our multitenancy philosophy at the early stages of designing cloud service support in 1C:Enterprise. This was several years ago, and since then our concept of multitenancy keeps expanding steadily. We constantly discover new aspects: pros and cons, complexities and peculiarities.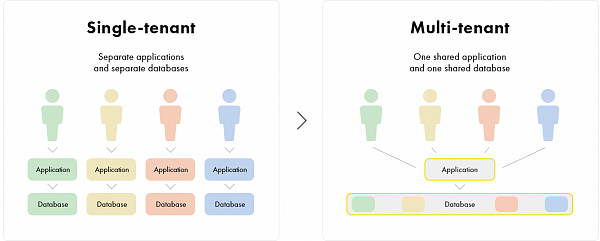 Click the picture to enlarge it
Some developers have a very basic understanding of multitenancy: "To store multiple companies' data in a single database, we'll just add the Company ID column to all tables and then filter them by this column." That's where we started, too. However, we quickly realized that it's just one island (with many mysteries of its own) in an entire archipelago.