If you need to add new objects to a configuration the vendor (1Ci) supports, enables modification of its root object only and preserves vendor's support of the other objects.
Step 1: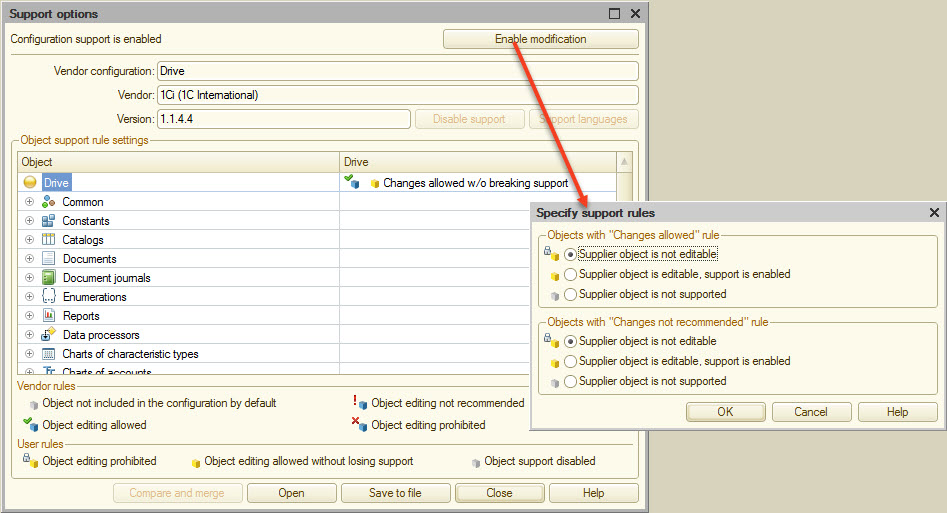 Step 2: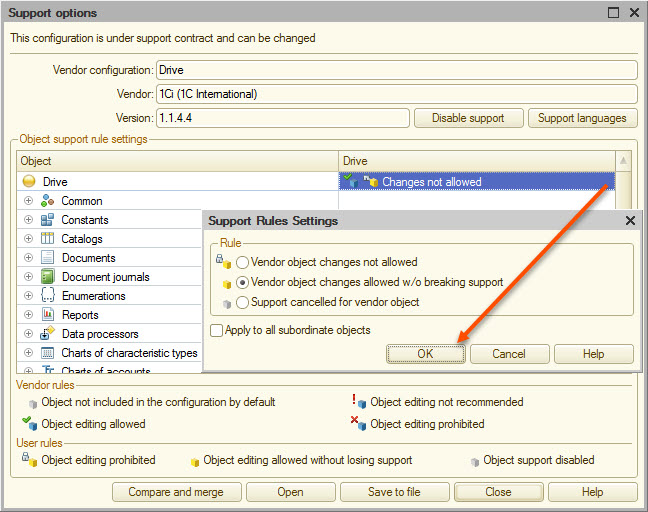 Result:
The root configuration object can be edited. The other objects are fully supported by the vendor ("locked").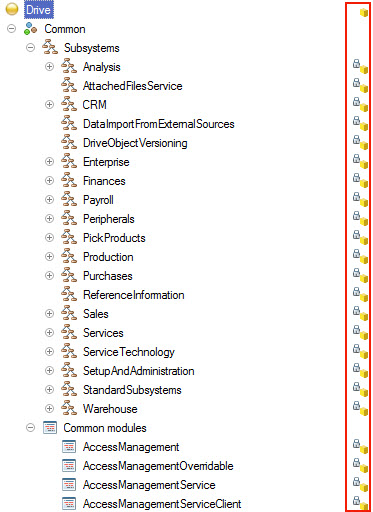 When you intend to provide an Infobase copy to 1Ci's technical support for an investigation of an issue you encountered, before sending it, ensure that you changed the Infobase's configuration to the standard one.
For this purpose:
Disable support of all configuration objects.
Apply the standard configuration file (*.cf) to the Infobase.
Try to reproduce the issue in the updated Infobase.

If you can reproduce it there, you can send the Infobase copy to 1Ci.

Next page: Developer resources