The opened items panel contains a list of the open forms. It can have horizontal or vertical orientation.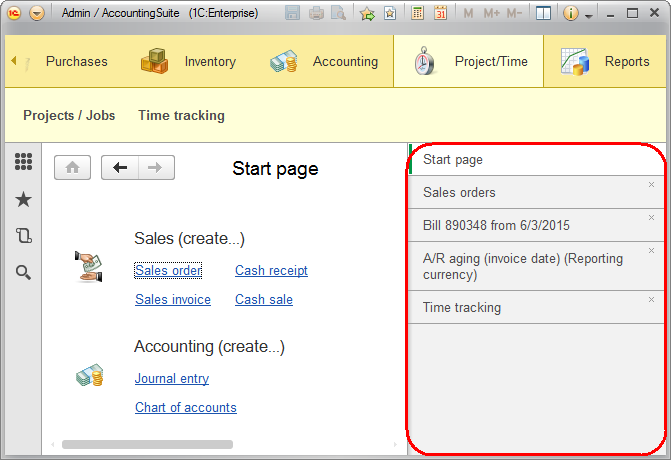 Fig. 15. Opened items panel
If the start page contains at least one form, the list includes the Start page. The items are arranged by their opening time, the latest ones are added to the bottom of the list. Clicking a list item activates the matching form.
You can close a form by clicking a cross next to the matching list item.
Next page: Tools panel