The form header contains buttons for navigating to the start page, navigating between the forms, and more.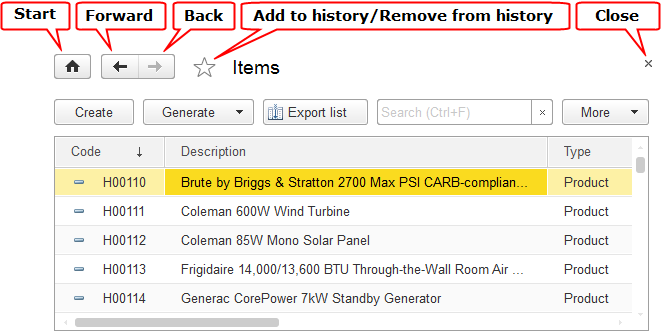 Fig. 19. Object form
To activate the start page, click Start page. This button is available if the start page contains at least one form.
To return to the last active form, click Back. To navigate to a form that was active after the current one, click Forward. If the form was the last one active, the Forward button is unavailable.
To add a form to the list of favorites or remove it from the list, click the star icon (a yellow star indicates that the form is in the list of favorites). For more information, see Favorites.
To close the form, click Close.
Next page: Form navigation panel