To specify sorting for report rows, click the Order tab.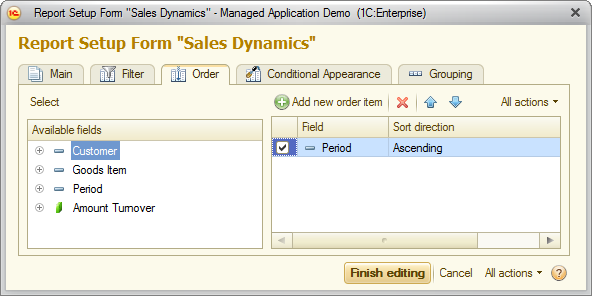 Fig. 124. Specifying sorting settings for the "Sales Dynamics" report
On the

Order

tab, click

Add new item

or drag a field from the

Available fields

list to the list on the right.
In the

Sort direction

column, select

Ascending

or

Descending

.
To change the order of order items, select an item and then click

Move up

or

Move down

.
Click

Finish editing

.
If you specify multiple order items, the report data is sorted by the first field followed by the second field, and so on.
For more information about sorting, see Sorting.
Next page:
Sorting example