Chapter 6. Report options



Editing report options is only recommended to experienced users who are familiar with the data composition system used for report customization. To edit a report option, on the More menu, click Change option. This opens a report option form.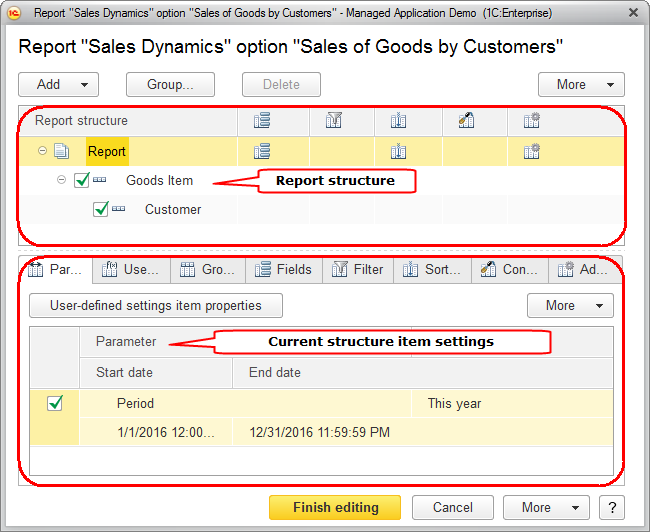 Fig. 132. Report option customization form
The report option customization includes changing report structure, specifying report parameters, creating custom fields, and specifying grouping fields, filter, and order for each report item.
To revert to the default option settings, on the More menu of the report option command bar, click Default settings.
To save report option settings to a file, on the More menu, click Save settings.
To load report option settings from a file, on the More menu, click Load settings. Settings are loaded in compliance with your access rights.
To customize the report option form, on the More menu, click Change form. For information about form customization, see Customizing forms.