A form command bar includes the commands that are directly related to the object displayed in the main form. The commands are displayed on the panel as buttons.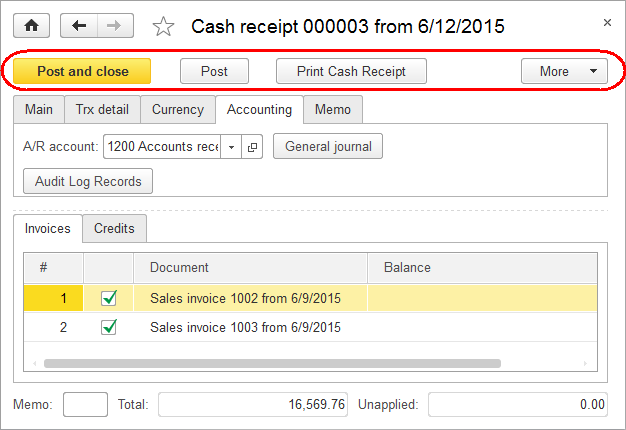 Fig. 22. Form command bar
One of the command bar buttons can be the default one (pressing Enter is equivalent to clicking this button). This button has a bold text and a yellow color. In the figure above the default button is Post and close.
The More menu contains all available form commands.
The Show in list command, which is available on the More menu, opens the commands that navigate to the lists that contain the object (and sets the cursor to this object).
The next chapter: Chapter 2. Forms