To analyze the changes made in registers by posting a document, an application can provide the option to view register records. For details on viewing register records, see the application documentation.
The assortment of columns in the list of register records depends on the register structure.
The form for viewing accumulation register records can look as follows: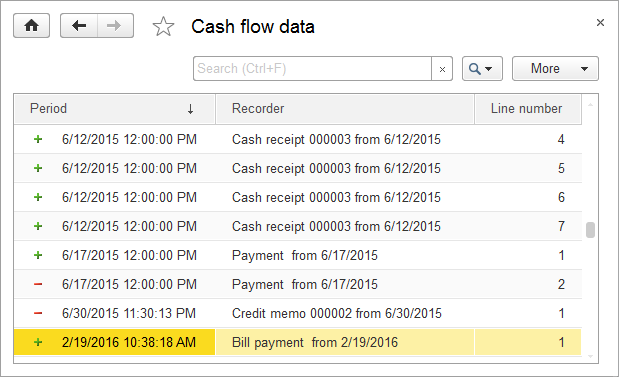 Fig. 100. An accumulation register
The register list form has two mandatory columns.
The Line number column can contain the number of the record in the register record set generated by this document.
The Period column contains icons that describe the nature of the register changes. A + (plus sign) denotes an increase of the absolute value of the register dimension, while a – (minus sign) denotes a decrease. In the above example, it is the + (plus sign) that shows that the amount of money has increased.
Next page:
Business processes