To filter a list, in the list customization dialog box, click Filter and add filter items.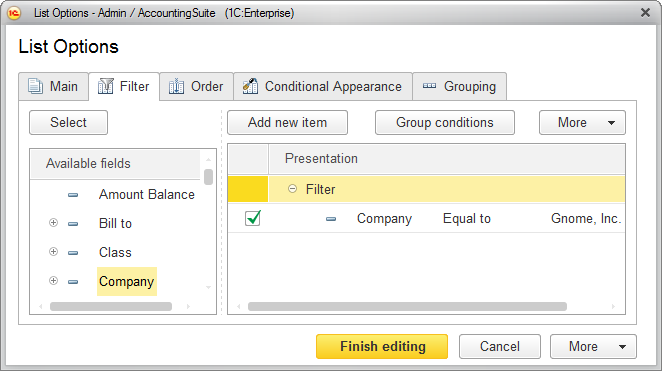 Fig. 87. Customizing list filter
To add a filter item, click Add new item or drag the required field from the Available fields list. Select Comparison type from the list that is displayed when you click Select in the Comparison type column.
To change the order of filter items, select an item and then, on the More menu, click Move up or Move down.
To apply a filter, click Finish editing.
For details on using filters and the comparison types, see Filtering reports.
Next page: Sorting lists