Let us see how the report works.
Start 1C:Enterprise in the debug mode.

You can see that the Accounting, Services, and Items sections now include the Reports menu, which contains the command that generates the Materials report (fig. 7.15).


Fig. 7.15.Command that generates the Materials report
Click the Materials command.

This opens an automatically generated report form.
Specify the beginning and end dates of the report period and click Create (fig. 7.16).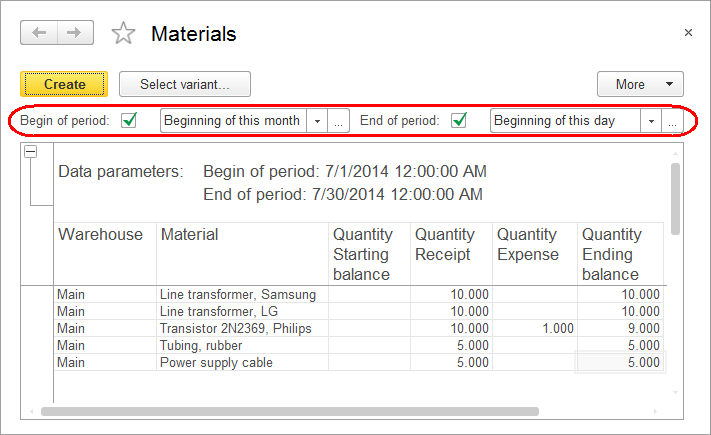 Fig. 7.16. Materials report
As you can see, the report looks good enough and fully reflects the movement of materials within your company.