1C:Enterprise includes the components designed to develop and run applications that automate enterprise accounting and business activities, as well as personal tasks.
The first installation includes the full installation of the selected components. Then you can modify, reinstall, or uninstall some or all of the components.
Warning! If you install 1C:Enterprise thin client from the 1CEClientSetup.exe self-extracting archive downloaded from the Internet, pay close attention to the file digital signature displayed by the operating system. The original file is signed by 1C Company or an authorized provider.
The installer is started automatically when you insert a disk into a drive. If autorun is disabled on your computer, run autorun.exe (autorun in Linux operating system).
The installer prompts you to select the installation mode: quick or custom.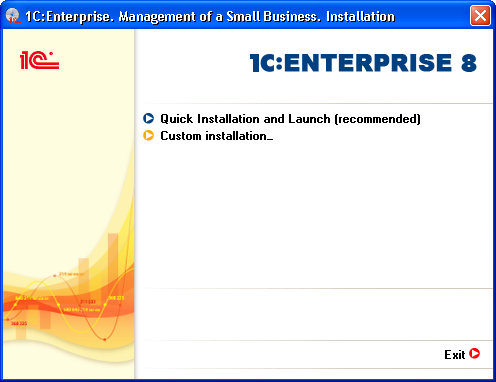 Fig. 1. 1C:Enterprise installer
The Quick Installation and Launch (recommended) option installs the 1C:Enterprise platform and the application available on the disk to the default directories.
The Custom installation option (which can be the only option if the quick installation is not available) prompts you to select components to be installed.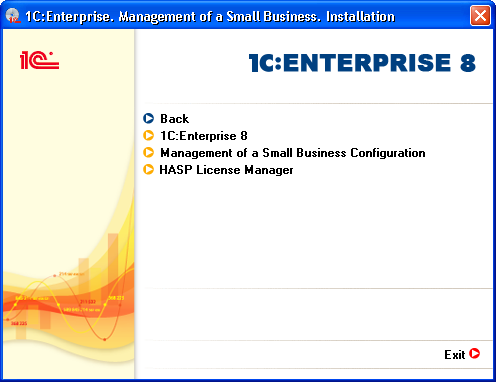 Fig. 2. Custom installation menu
Next page:
Installing the platform