To sort a list, in the list customization dialog box, click Order and then select a value for sorting or select a checkbox next to a value.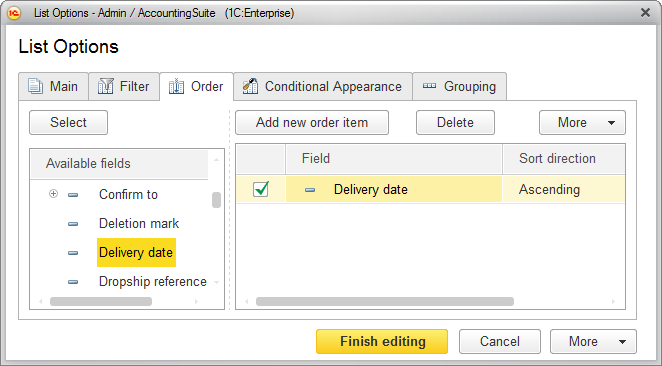 Fig. 88. Customizing sorting settings
To add a sorting item, click Add new order item or drag a field from the Available fields list and then select Sort direction (Ascending or Descending).
To change the order of sorting items, select an item and then, on the More menu, click Move up or Move down.
If multiple sorting fields are available, the list is sorted by the first field, then by the second field, and so on.
To apply the sorting, click Finish editing.
For more information on sorting lists, see Sorting reports.
Note. Sorting by fields that store strings of unlimited length is not allowed.
Next page:
Grouping list items