To start searching, on the Tools panel, click the Search button.

Fig. 159. The search button
Alternatively, you can press Ctrl + Shift + F.
A search form is opened in the work area. Enter a word or phrase in the search field and click Find (or press Enter). You can use full-text search operators (for more information, see Chapter 10. Search expressions).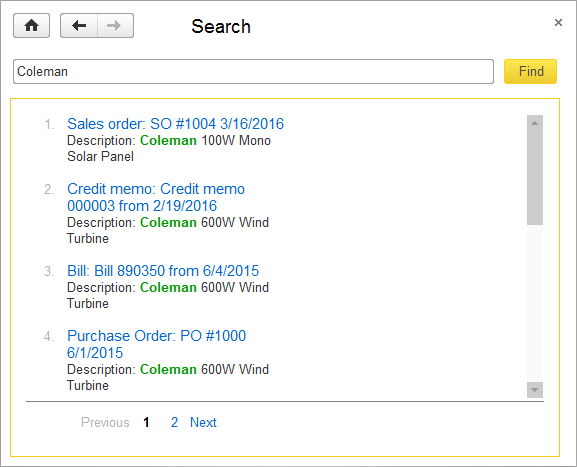 Fig. 160. Search result
The form displays a list of links to the objects that contain the search string.
If the search returns no results, search tips are displayed instead.
If you enter a navigation link in the search field, this opens the link target.
Next page: Links