You have multiple options for adding planner items.
To create an item, right-click in the cell where you want to add it.
You can also click a time scale item for quick editing of a planner item, provided that the application supports this option.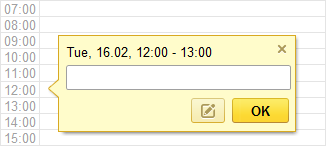 Fig. 64. Creating a planner item
To save the item, click OK.
Next page:
Editing items