1C:Enterprise uses a variety of lists to display data.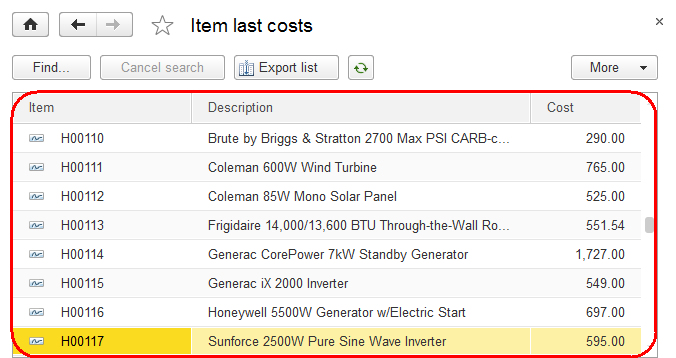 Fig. 66. List of item last costs and its command bar
You can edit a list by adding, editing, or deleting its records, provided that the application supports these operations and you have sufficient rights.
You can encounter lists in two forms: list form and item selection form.
In most cases, you can navigate to a list form by clicking the respective link of the navigation panel.
To open an item selection form, in a form field, click the selection button or press F4. An application can have different forms for item selection and group selection.
In an item selection form, you can select an item by clicking it and then pressing Enter, or you can create an item. In a list form, pressing Enter normally opens the selected item for editing. Application developers have the option to change this behavior.
Next page: Viewing lists